Communities working against Hate Crime
This National Hate Crime Awareness week we are celebrating our communities and the good work they do to raise awareness of Hate Crime. Find out below how your area is raising awareness of Hate Crime.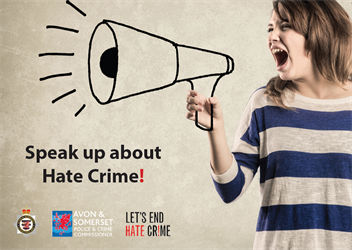 Knowle West Against Racism
In south Bristol our officers supported local people to help stamp out hate crime. Officers from Broadbury Road Police Station joined Bristol's Mayor Marvin Rees and PCC Sue Mountstevens at the Knowle West Fest in August to launch Knowle West Against Racism, a local, community led movement, which aims to support victims of hate crime and stand up to the people who perpetrate it.
On the day the local community was encouraged to leave their hand-prints in coloured paints on boards which are now displayed in prominent positions in the community like the Knowle West Media centre, The Park Centre and at Broadbury Road Police Station.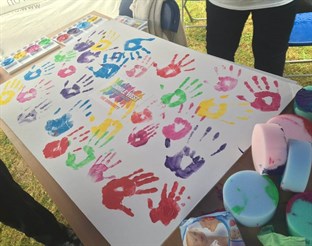 South Bristol's Neighbourhood Manager Inspector Nigel Colston said:
"The majority of people in south Bristol are tolerant and welcoming people, who cherish the diversity of their local communities. Unfortunately, there will always be a handful of people who think they can bully and intimidate people who they see as different to them. This event just goes to show how strong the community is here and how well people pull together when they see injustice. Hate crime is never acceptable and we will do everything we can to stamp it out".
Police and Crime Commissioner Sue Mountstevens said:
"I was delighted to attend this year's Knowle West Fest, to see how the community is coming together to raise awareness of hate crime. It also gave us an opportunity to share the important message that if you are a victim, you are not alone and we are here to help"
North Somerset Against Hate Crime
A number of events will be taking place in North Somerset during the week. RHINS (Responding to Hate Incidents in North Somerset) will be setting up displays and holding drop in sessions to mark NHCAW.
RHINS includes representatives from North Somerset Council, A&S Police, SARI, EACH (Education Action Challenging Homophobia), North Somerset People First and Citizens Advice North Somerset.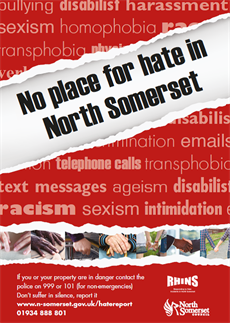 There will be a stand in the reception area of the Town Hall in Weston from Monday 10 to Friday 14 October. Anyone needing advice or wanting to report a hate crime is encouraged to go along to either the Town Hall or one of the roadshow sessions.
Representatives from a range of organisations will be there to talk to and victims of hate crime will be talking about their experiences. A short survey will also be available to complete. The responses will help organisations understand how to best deal with hate crime.
A roadshow with the community safety bus Mavis will also be travelling throughout the area…
• Saturday 8 October – Rainbow café, based in the Cameo bar in Walliscote Road, Weston (afternoon) • Monday 10 October – The Campus in Highlands Lane, Locking Castle (morning); Worle bus terminus (afternoon) • Tuesday 11 October – Weston College's Knightstone Campus (morning); Hans Price Academy (afternoon) • Wednesday 12 October – The For All Healthy Living Centre in Lonsdale Avenue, Weston (morning); Big Lamp Corner in Weston town centre (afternoon) • Thursday 13 October – visiting rural villages (morning); Churchill Academy (afternoon) • Friday 14 October – Crown Glass Shopping Centre, Nailsea (morning); bus stop outside shops at Pill and Posset Cup car park in Portishead (afternoon).
For more information, or how to discuss how you could become involved in NHCAW email CSDCommunity@n-somerset.gov.uk Or read more in the article recently featured in North Somerset Life Magazine  (Page 32)
South Gloucestershire against Hate Crime
South Gloucestershire Council is committed to preventing hate crime in our communities and protecting our most vulnerable residents from discrimination. Following the UK Government's 2016 'Plan for tackling Hate Crime' we are working with our partner agencies to raise awareness of what hate crime is, and what to do if you are a victim.
This year Hate Crime Awareness Week will focus on Disability Hate Crime and we are holding an afternoon event - Stop Disability Hate Crime in South Gloucestershire on 12 October 2016, 12.00 – 4.15 at the Vassall Centre.  This will be an opportunity for disabled people and carers to find out more about disability hate crime and the organisations who can help. This event is organised by South Gloucestershire Disability Equality Network, SARI, Paul's Place and the Brandon Trust. Click here to book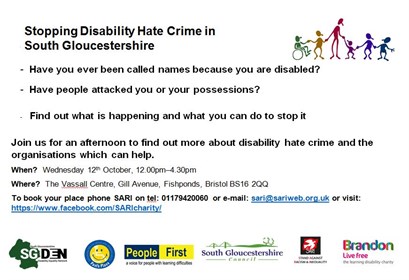 Bristol against Hate Crime
Bristol City Council have linked with Diversity Month in Dundry view, where a whole range of events are taking place at Zion Community Space. www.zionbristol.co.uk. There are a variety of events running throughout October celebrating the diversity of the city: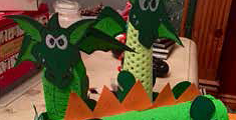 • Kidcraft sessions with Brave Bold Drama run every Thursday morning introducing stories and cultures reflecting the diversity theme.   • On Tuesday 18th October there is a workshop for people with learning disabilities and autism plus agencies and people who support. This will include a short play by Misfits Theatre Company and a presentation by Bristol Hate Crime Service.  Spaces are limited so book your place by emailing SARI sari@sariweb.org.uk • Living within the rainbow – an evening on LGBTQ+ definitions is being held on 25 October. • Stand Up for Diversity – a night of comedy is on 28th October.
For more information on any of these events visit www.zionbristol.co.uk or search "Diversity Month in Dundry View" on Facebook.  
Apply for funding for your community project that prevents hate crime
The UK Government launched a hate crime action plan earlier this year and providing funding for projects that prevent hate crime was one of the actions. Last month they opened the application process for the £300,000 available to spend by 31 March 2017.
If your project • Prevents hate crime • Responds to hate crime in our communities • Increases the reporting of hate crime • Improves support for the victims of hate crime • Builds our understanding of hate crime
Then you may be eligible for a grant of £25,000 or £50,000. For more information about who can apply and how to apply visit the government website. Don't delay as applications close at 8pm on 14 October.