Dementia Awareness Week
This week is Dementia Awareness week where organisations across the country raise awareness of what, according to the Alzheimer's Society, is set to become the 21st century's biggest killer. Dementia can affect anyone; it doesn't care about gender, age or where you are from.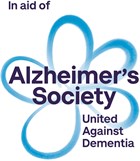 Missing People
In the last 12 months 350+ calls to us about missing people appear to be related to Dementia/Alzheimer's.
D/Supt Rich Kelvey, Force Lead for vulnerable adults said "It is clear from our data that a number of the missing person investigations we undertake are linked to ill health such as dementia/Alzheimer's. Our staff who manage and work on these investigations see first-hand how distressing a missing episode can be for families and the individual concerned.
We work closely with our partners in social care teams, health professionals and care providers to support missing people and are working strategically with mental health services across the South West region to develop better services such as the mental health triage scheme that is based in our force control room"

What are we doing to help?
Mendip Neighbourhood Manager, Mark Nicholson and others have been providing training on behalf of the Alzheimer's Society to community groups in Somerset. Over 220 people from Parish councils, fire brigade, police cadets and Neighbourhood Watch have attended the 1 hour training session. The training includes talking about 12 different things that everyone should know about dementia, practical exercises and a bingo quiz.
"It forms a base for learning. Dementia doesn't just affect memory, it affects perception. Our aim is that attendees leave knowing how dementia affects people and how to be dementia friendly."
In Wells, work is continuing to make it a Dementia friendly community. In order to do this a certain amount of people must pass a specific level of training. The city has also been awarded a community grant for use with people living with dementia.