Do you hear what I hear? Christmas starts with hello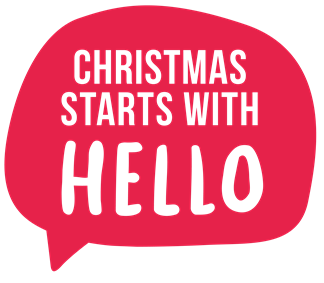 As you open your advent calendars and put up your Christmas decorations please remember that a bleak midwinter can be pretty frightening for people who are elderly or live alone.
Our Senior Citizen Liaison Team are running a "No Carollers" campaign throughout December to remind people that having carol singers ding dong (merrily on high) at your doorbell can be scary for some.
Carolling is a wonderful tradition of sharing Joy to the world with your community but making unsolicited visits to the homes of the elderly, especially if expecting cash donations in return, can be very intimidating and worrying for the vulnerable.  
Some might say this is "bah humbug" but for those vulnerable people it can cause unnecessary upset and concern. So please respect those who display these signs and bring your Good Tidings to another door.
Why not start Christmas with a hello to your neighbour and offer them a "no carollers" sign. You can download it here.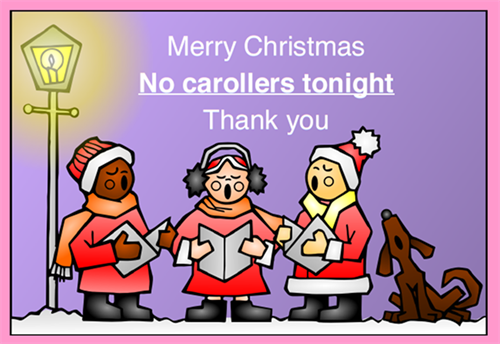 So come, all ye faithful look for the "no carollers" sign before you sing your Candlelight Carol.