Do yourselves a favour, students and save yourself some money...
Whether you're studying at Bristol, Bath or UWE, if you're now calling a shared
house or flat in the city home, you need to take time to avoid being targeted by burglars.
Sorry for the miserable message, but the fact is, a burglar thinks he's got lucky if he gets away from the average house with one TV, laptop or phone.  House shares like yours could be his dream come true.
So, here's what you need to do – and make sure you share this with your housemates: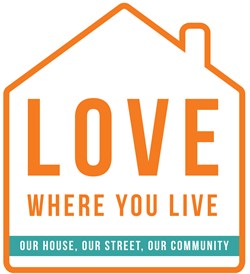 Love it? Then log it!

♥ Make sure you register your phone, tablet, laptop, TV and any other valuables on www.immobilise.com It helps us find owners of lost or stolen property every day.
♥ Show your bike some love and register it on www.bikeregister.com so if it's ever stolen, you can flag it up to police and, if recovered, they can find you.
♥ Download and install tracking software onto your phone and laptop.  That way, we can do our best 
to catch the thief red-handed and get your property back to you.
Lock it!
• Close and lock your windows – one in five burglars walk straight in
• Don't leave valuables on show. If you are going out, put them away out of sight.
• Know who's at home - never let anyone into your house unless you're confident you can trust them – including at parties.  We get a lot of thefts reported the morning after.
• Avoid 'letterbox burglaries': never hang or leave your keys anywhere near your letter box or window.
• Don't leave spare keys under obvious places like mats, pots or bricks – thieves know about these places.
Your University officers are on Twitter and Facebook - give them a follow! PC Mark Brain (UWE) Facebook / Twitter - PC Nick Boyce (UoB) Facebook / Twitter