Hate Has No Home Here
Today, 21 March 2017, Avon and Somerset Police and Police and Crime Commissioner launched a new campaign 'Hate has No Home Here' to provide victims and bystanders with the confidence to spot and report a hate crime.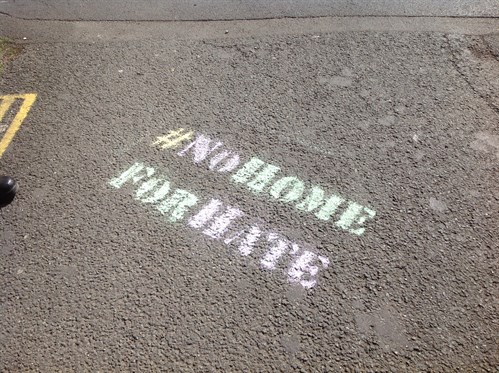 Chalk #NoHomeForHate stencils appeared in locations across South Bristol marking the UN International Day for the Elimination of Racial Discrimination, which promotes tolerance and shames hate. The campaign was launched in Knowle West and Hartcliffe after reports of hate crime have risen here disproportionately in the past two years.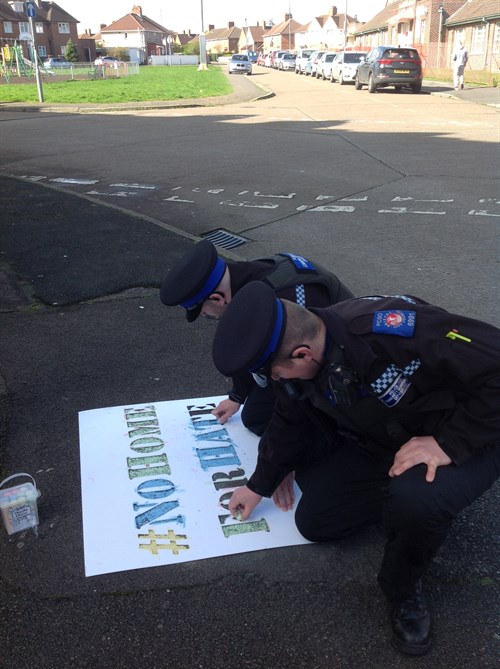 Force lead for Hate Crime, Superintendent Will White says: "The number of reported hate crimes has levelled out recently after a post EU referendum spike, but we are concerned that there are still too many crimes - and they are changing in nature – happening close to home, in the street by people the victim may know by sight.
"Many victims don't even recognise that they've been the victim of a hate crime because being called names or being harassed on the street is happening so often.
"We are asking the communities of South Bristol and across Avon and Somerset to call out hate crime if they see it, offer support to the victim and tell us about it, to ensure the message that hate has no home here is heard".
Police and Crime Commissioner Sue Mountstevens said: "Our homes and the streets we live should be a place free from discrimination, intolerance and prejudice.  Sadly, this is not always the case and we still hear of hate crime incidents. 
That's why it's important we are firm in our message that hate has no home in our communities.
"In my experience, strong communities supporting one another, standing together, are safer communities. If you've been a victim of hate crime you are not alone, there are people who can help and you belong to a community who cares. Only by working together can we show that hate crime will not be tolerated, by bringing offenders to justice."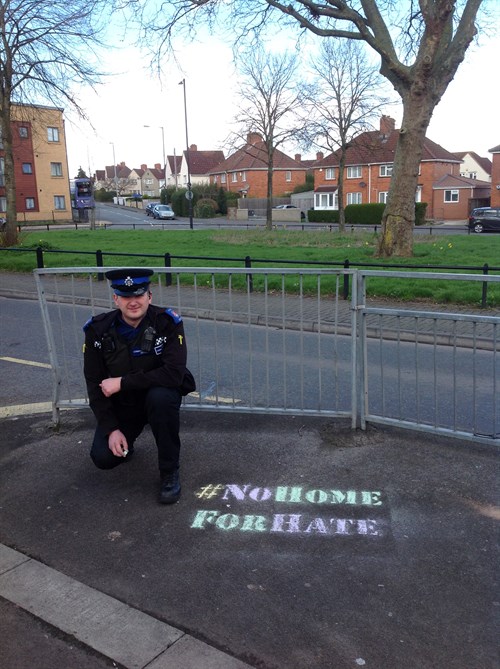 Mayor of Bristol, Marvin Rees, said: "Hate crime and discrimination have no place in any part of Bristol. We are a city of sanctuary where the vast majority of people reject any form of hate.
"Hate crime can have an incredibly damaging impact on individuals and communities. We are working with many different agencies and organisations to tackle it effectively.
Bristol is a diverse and inclusive place and we all have a role to play in creating friendly communities and welcoming neighbourhoods."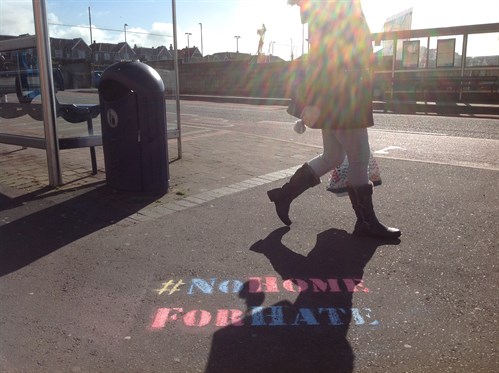 South Bristol Temporary Chief Inspector Nigel Colston says: "South Bristolians have great pride in where they live and this is what unites the community. This campaign is an opportunity to remind people that we all have 'more in common than meets the eye' despite any differences we may have."
We are asking people who witness a hate crime to offer support to the victim if it is safe to do so; to console the victim after the event and tell us by calling 999 in an emergency or 101 in a non-emergency. If you don't want to contact the police directly please use an independent agency or report it online at the True Vision website.
To find out more visit avonandsomerset.police.uk/hatecrime and follow us on Facebook and Twitter.