New triage system celebrates success on World Mental Health Day
More than 500 people benefitted from a new mental health triage system at Avon and Somerset police during its first month in operation.
On 5 September, Avon and Somerset police and Avon and Somerset Police and Crime Commissioner, in partnership with NHS North Somerset, South Gloucestershire, Bristol and Bath and North East Somerset Clinical Commissioning Groups (CCGs), Avon and Wiltshire Mental Health Partnership NHS Trust and Avon Fire and Rescue Service, launched a mental health triage service operating at police HQ in Portishead.
The service, called the Control Room Triage, is a tri-service initiative bringing together local police forces, fire brigades and the local NHS.
It places experienced mental health professionals into the police communications centre to offer real time advice and guidance to support police and fire service officers who have to respond to incidents relating to mental ill-health.
Since the launch last month, the service has received 565 referrals. Of these, 449 people were known to mental health services.
The AWP mental health team were involved with  131 people who were suicidal, 45 who were threatening to harm self or others; 52 missing people and 106 where there were other concerns for welfare.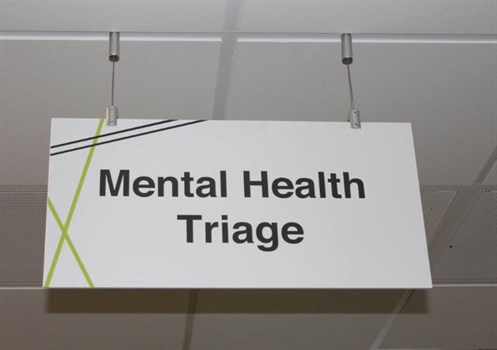 The new service links in with mental health colleagues working in services across Bristol, North Somerset, South Gloucestershire, Somerset and Bath and North East Somerset.
Mental Health liaison officer DS Susan Martin said: "We are keen to mark World Mental Health Day with a positive example of where working together can really benefit those who need help the most.
"The statistics really speak for themselves – in less than a month we have tangible evidence of a real need for this service and it is already helping hundreds of people.
"Working with our partners is absolutely key when dealing with anyone who is suffering a crisis and having the on-site, immediate support of a qualified mental health nurse ensures we can reduce demand and ensure faster, more appropriate help is administered to those in need."
Control Room Triage team manager Stephen Hopkins of Avon and Wiltshire Mental Health Partnership NHS Trust, said: "I am really pleased at the early success of the control room triage and how we have been able to help so many people.
"It is clear to us how the joined up working between AWP and Avon and Somerset constabulary has significantly changed the outcomes for people in mental health crisis and is enabling them to to access the right advice and care at the right time."
Police and Crime Commissioner Sue Mountstevens said: "I'm delighted to say, on World Mental Health Day, that our recently launched control room triage scheme is really making a difference to people experiencing mental health crisis across Avon and Somerset.
"To know that in the short time the scheme has been operating, the service has received over 500 referrals just reiterates the importance and need for this specialist support. This means over 500 people are receiving appropriate support at the first point of contact, who before the scheme might have ended up in police custody or not receiving help at all.
"Working together with the Clinical Commissioning Groups and service providers we are working hard to change the outlook for those experiencing mental health problems."