#NotWithMyName
All this week we are supporting City of London Police and Action Fraud with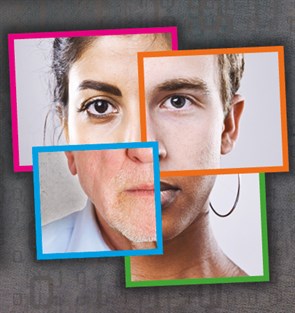 a campaign aimed at raising awareness of identity fraud, both online and offline.
Identity fraud is a crime that affects one in four UK adults, with 12 million people believed to have fallen victim – losing on average £1,200 each.  The total loss to the UK adult population is estimated to be £3.3 million.
What is identity fraud?
"Identity fraud can be described as the use of that stolen identity in criminal activity to obtain goods or services by deception." - Action Fraud
 What is identity theft?
"Identity theft happens when fraudsters access enough information about someone's identity (such as their name, date of birth, current or previous addresses) to commit identity fraud. Identity theft can take place whether the fraud victim is alive or deceased." – Action Fraud

As part of the #NotWithMyName campaign, we have pulled together our top prevention tips
Do not give any personal information (name, address, bank details, email or phone number to organisations or people before verifying their credentials.
Many frauds start with phishing emails – Remember that banks and financial institutions will not send you an email asking you to click on a link and confirm your bank details. You can always call your bank using the phone number on a genuine piece of correspondence, website (typed directly into the address bar) or the phone book to check if you're not sure.
Destroy and preferably shred receipts with your card details on and post with your name and address on. Identity fraudsters don't need much information in order to be able to clone your identity.
 Make sure your computer has up-to-date anti-virus software and a firewall installed. Ensure your browser is set to the highest level of security notification and monitoring to prevent malware issues and computer crimes. 
Sign-up to Verified by Visa or MasterCard Secure Code whenever you are given the option while shopping online. This involves you registering a password with your card company and adds an additional layer of security to online transactions with signed-up retailers.
If you receive bills, invoices or receipts for things you haven't bought, or financial institutions you don't normally deal with contact you about outstanding debts, take action. Your identity may have been stolen.
Be extremely wary of post, phone calls or emails offering you business deals out of the blue. If an offer seems too good to be true, it probably is. Always question it.
If you have been a victim of fraud, be aware of fraud recovery fraud. This is when fraudsters pretend to be a lawyer or a law enforcement officer and tell you they can help you recover the money you've already lost.
If you need advice about fraud, call Action Fraud on 0300 123 2040 to discuss your situation with one of our specialist fraud advisers. To report a fraud, you can either use the Action Fraud online reporting form or make your report by calling 0300 123 2040.