Protect yourself online at the police pop-up shop
Police are cracking down on online crime with a safety event after victims in Avon and Somerset lost nearly £1m in just six months*. Officers are teaming up with Get Safe Online to give people simple tips to protect themselves from cyber criminals at a pop-up shop. It will take place in Bristol's Cabot Circus shopping centre, in the Ground Floor open space outside the entrance of House of Fraser, 10am-4pm on Friday 7th and Saturday 8th April.
Kirstie Cogram, Avon and Somerset Police's senior manager responsible for digital and cybercrime investigation, said: "Online crime is no new problem but it is one that is growing as more and more services move online.
"Prevention is far better than cure, and we're hoping this pop-up shop will help us show just how simple it can be to protect yourself from the most common types on cybercrime, including fraud, scams, and hacking.
"You don't have to make an appointment and the advice is completely free. So if you're in Bristol city centre on Friday 7th or Saturday 8th April, please feel free to pop by for a chat with one of our officers or a Get Safe Online expert. You can bring along devices, your children, your grandparents or anyone you think might benefit."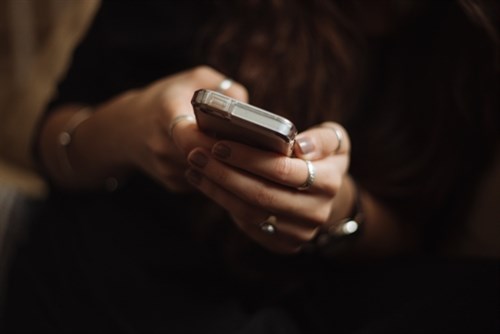 The pop-up shop is being supported by PCC Sue Mountstevens. She said: "Online crime continues to play an ever growing part in our society. The internet is a remarkable resource but it can also be quite a daunting place, especially where cybercriminals are operating undetected.
"Working with the local community is also vital in ensuring people are appropriately protecting themselves in their own home when online.
"I think the pop-up shop is a great initiative and the team have lots of advice to offer about keeping your children safe online, using social media, online shopping safely and on protecting your devices. I hope people will take the time to stop by and find out more."
Tony Neate, Get Safe Online chief executive, said: "Last year the UK lost a staggering £11 billion to online scammers. When you drill that number down, the average victim of a cybercrime lost £523, which is an awful lot for one person to lose.
"That's why we've partnered with Avon and Somerset Police, so we get to hit the streets and speak to the public to equip them with easy-to-follow tips to keep safe online. Come down and join us!"
The pop-up shop will focus on giving simple online safety tips such as setting a secure password, internet banking safely, setting parental controls to keep children safe online, and much more. It builds on the force's Focus on Fraud campaign, which launched on Tuesday 14th March.
* Figures taken from the force's latest Fraud and Cyber Crime Profile, covering April to September 2016.