Time To Talk about grief and suicide
A New kind of Normal – coping with a family suicide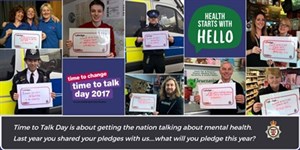 As part of our campaign supporting Time to Talk Day we are sharing the stories of those who have battled with mental health. Today we are focusing on the effect a suicide has on the family who are left behind. A member of ASC staff had the devastating news of her young nephew committing suicide; here she bravely shares details of how this affected her family and how they have continued to cope in the 2 years following his death.
"A new kind of normal is a phase I would say best describes your life and that of your family after a loved one takes their own life, this is something that myself and my family are trying to adapt to.  Slowly but surely picking up the pieces that are left behind, however there is always this great big hole that never seems to shrink. 
You read it in the news, don't you "Man committed suicide, Much loved mother committed suicide" and you think how terribly sad it is whilst you are reading it and then you go about your daily business, not giving it a second thought.  Why would you? 
It's sad but you never think it would happen to you, I didn't either, but unfortunately it did.
On 25th May 2014 I had a relatively normal Sunday, never did I imagine that that evening I would get a call from a stranger telling me our beloved Jake had died, he was just 16 years old, and one thing that became very apparent was this was not an accident.  I cannot even begin to put into words how I felt, the devastation that this would bring to all of us, never to see him again and in such a sad way, that's the only way I can describe it, heartbreakingly sad and something we will never understand or know why Jake left us as he had no history of mental illness (although at that very split second he must of), there was no change in his behaviour (apart from the usual teenage things), so why?  Well that we will never know and that is the worst part, the not knowing why this funny, brilliantly clever, articulate, kind, quiet and thoughtful boy had decided to take his own life.
The coming weeks and months were a bit of a blur really but I busied myself with the "enquiry" and the inquest as I was point of contact for our side of the family with British Transport Police.  It was only after all this that I really felt what it was like to know I would never see Jake again or laugh at his funny Facebook posts.
The following months I felt I was going mad, it was the worst time.
I would Facebook stalk Jake's page as I was frightened I'd forget what he looked like, if I drove in the dark I would see a person, dressed in the same clothes that Jake wore that night described in the Police statement, walk out in front my car.  Obviously I knew they weren't there it was my mind playing tricks, but was I going mad?  I felt demented!  I wouldn't let anyone look after my son unless it was my Mum or husband, I'd come to work and then ring my mum to make sure she was at my house as Id panic I left my son on his own (this still happens sometimes, but she humours me now), unless he was with me I was convinced something awful was going to happen to him. 
We have never told him the true extent of what happened.  My husband dealt with telling our son and his children in a way I would never of been able to do at the time, they were told Jake had an accident and have accepted this and we talk about Jake all the time.
I think that it's really important for them to know its ok to talk and remember the time we had with him.
I remember the first time I went out after Jake had died.  My friend persuaded me to go for a meal and wine with her.  I had a good time, as good as I could.  We didn't mention Jake all night, as horrible as it sounds I didn't want to I just wanted to feel "normal" just for a few hours.  I got home that night, my parents were babysitting, and I cried for an hour or more the guilt I felt for going out, and laughing was just too much. 
Not to mention the guilt I felt towards my parents, I would often think they couldn't bear the sight of me (sometimes I couldn't) because I had to tell them that night that their precious Grandson had died, and that is a place I never ever want to go again.  I now know my parents were grateful it was me who told them, I know they don't blame me and I know that they still love me even though I absolutely crushed their world, because that's what families do they stick together, although suicide can rip some families apart. 
I take my hat off to our Officers everyday who have to deliver this heart-breaking news to members of the public that their loved one has died; it's a huge responsibility, because they way in how you do it, what you say, will stay with them forever.  I don't think we appreciate sometimes just what a difficult job our officers have, not only do they attend sudden deaths, suicides, RTC's etc but they also attend the relatives home, and that has got to take its toll at times.  But I know that our A&S officers do it with empathy and professionalism, sadly A&S did not deal with my family I only wish they had.
Two years on………………this is my new kind of normal
Two years on and we are all different people.  I have got used to my "new" parents and "new" brother and I am sure they and my husband have gotten use to a "new" me!  I have now joined a SOBS group (Survivors of Bereavement by Suicide) in Weston super Mare, which I go to when I can.  You see when Jake died there was nothing available to us, only the normal bereavement counselling, but this wasn't a normal bereavement, well we didn't think so, because trying to figure out in your mind why the person you love who had everything to live for, didn't want to live, is really hard to accept and to be really honest with you I don't think we ever will accept it.
This tragedy has made me realise who my real friends are too, as I have lost a few because people don't know what to say to you, so they say nothing instead they ignore you, which is far worse.  Or you get the 'pity look' or the 'how could you not have known look'.  I know can you believe it, you get judged by people because your loved one takes their life, how is that fair?  Well, bottom line, none of it is fair. 
Suicide and Mental Health is not fair by any stretch of the imagination.
I like to think of Jake (and I do a lot). I want to help others who have gone through the same trauma or children/young adults who feel they have no option but to take their life, because they do, they really do and it just needs someone to offer that olive branch of kindness, a little light at the end of their very dark tunnel.  So for a start we raise money every year now for Winston's Wish in memory of Jake, which gives kids and families specialist counselling when a loved one dies. 
Never be fooled by someone's smile or laugh as you never really know what's going on in someone's head.
These last two years have been a struggle, don't get me wrong, and some days they still are.  But I am so lucky in many ways I have the most amazing parents, family, amazing husband who is my total rock and without him I don't know what I would of done and more than anything I have this precious little person who calls me "mummy" and tells me he loves me every day, and he is the true light at the end of my tunnel. 
I heard on the news this morning Theresa May is making  mental health and suicide prevention a priority, ensuring schools have MH support training, this is a great step forward and certainly something that is missing greatly in schools.
If you're dealing with on incident involving mental ill-health, bereavement/suicide think:
JAKE (Just apply kindness and empathy)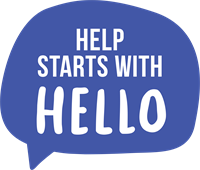 You can find your nearest SOBS group on other forms of help on the SOBS website https://uk-sobs.org.uk/
If you need some support to cope with grief or depression you can contact:
• Samaritans
• Mind
• Time to Change
• Winston's Wish - Supporting children, young people and their families after the death of a parent or sibling.