Time To Talk about loneliness and depression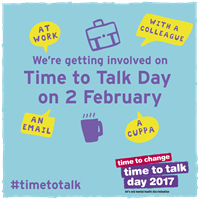 This week we are supporting Time to Talk Day, encouraging everyone to talk more and help combat mental health issues. As part of our continued "Everything starts with hello" campaign, today we are focusing on the impact of loneliness and depression on older people.
1 in 10 people at any time is suffering from depression
Depression can happen to anyone and affects people of every age, but loneliness can often be a trigger for depression, making those who are isolated and vulnerable more susceptible. However depression is not just an accepted part of getting older; if you find yourself going through difficult times then it is important to speak to someone. It may be that a simple hello to someone can make a difference to their day. As one person shared below, it is often not always obvious that someone is struggling with depression.
"It is often difficult for those around you to recognise what you are going through. Grief and depression is like the ocean and all anyone else can see is my head bobbing above the water. You can't see below the surface and all the struggles I am dealing with."
Over half (51%) of people aged 75 and over live alone. We can all make a difference by just saying hello and keeping an eye on people in our community. Not only will it reduce loneliness but it can reduce the impact of depression and the likelihood of people becoming victims of crime.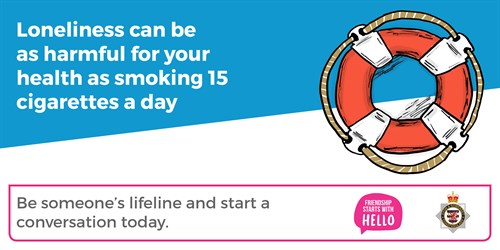 What can you do to try and avoid depression?
1. Avoid isolation. Make quality time with others a priority.
2. Move your body frequently. Don't sit still for more than an hour
3. Be careful with alcohol. It can interfere with meds and worsen depression.
4. Get the sleep you need. Take daytime naps if insomnia is a problem.
5. Take advantage of mood-boosting omega-3 fats
6. Learn a new skill that you've always wanted to learn  
Age UK has more tips on what you can do if you suspect a friend or relative is at risk of depression.