Time To Talk Day
We're supporting Time To Talk Day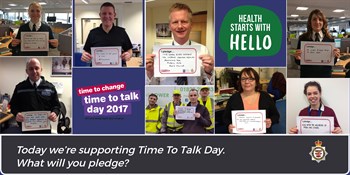 Today Avon and Somerset Police will be taking part in Time To Talk Day to encourage more people to talk about mental health. This week the national campaign organised by charity Time to Change will again try to put mental health at the forefront of the public's minds by encouraging people to talk to each other.
In the year since the previous Time To Talk Day, we have implemented new initiatives to cope with mental health, both for the public we come into contact with and for our staff and officers.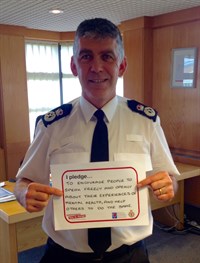 ASC Chief Constable Andy Marsh said: "Mental wellbeing is just as important as physical wellbeing, but many people feel too self-conscious and uncomfortable to speak up about mental health.
"We all experience stress and anxiety at some time in our lives but in emergency services like policing, many of us have to deal with very difficult situations, day in day out, which other people may not experience in a lifetime. Everyone is susceptible to the impact of such challenges. Talking openly about mental health and wellbeing is the first step. Yesterday we launched our first Health and Wellbeing Charter which sets out our commitment to mental health and wellbeing. This Time to Talk Day I pledge to encourage people to speak freely and openly about their experiences of mental health, and help others to do the same."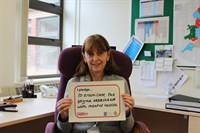 PCC Sue Mountstevens said: "Mental health and policing is a subject that I am very passionate about.  Just because mental health problems can't be seen doesn't mean they do not exist or are not as debilitating as an illness or physical disability.  I am determined that people suffering any level of mental health crisis have access to the right support, from the right people, in the right place. 
"Working with the police and partners we now have a Bristol street triage scheme and a control room triage team, who are really making a difference by supporting people experiencing mental health crisis at the first point of contact.  This Time to Talk Day I am pledging to eradicate the stigma associated with mental health by encouraging more people to talk about mental health problems."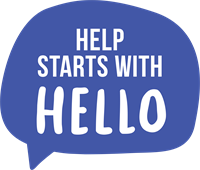 A range of work is being carried out by the force to help people with mental health issues it comes into contact with. In 2016 the focus was to ensure that people suffering from mental health would be placed in a more suitable environment than a police custody cell.
Over a 9 month period in 2015, officers spent over 200 hours on constant observation of some detained mental health patients; this is not only an inappropriate use of a custody cell but it is not giving them the specialist care that they need.
In May 2016 Avon and Somerset committed to prohibit the use of Custody for under 18s detained under S135 or S136 under any circumstances and a month later this was extended to ensure that no-one in crisis was detained under Adult S136 comes into a custody suite unless exceptional circumstances apply. In the 6 months since the policy went live just 4 individuals in crisis were put in custody.
In September 2016 the Mental Health Triage team were launched in the Control Room. The multi-agency team of trained mental health professionals can provide tactical advice, information and recommendations to frontline staff. Since October 2016, the team have handled 2,559 calls and averted 274 jobs where historically the police would have responded.
It's not just about being able to offer the right service to those in need in our communities but having a strong support structure to help our officers and staff when they need it. According to the charity Mind, the estimated quarter of a million people who work and volunteer in the emergency services are also at a higher risk of experiencing a mental health problem compared with the general population.
So this Time To Talk Day please make your pledge to listen more, talk more and know the support is out there for you.
For more details about Time to Talk Day visit http://www.time-to-change.org.uk/timetotalkday