Top tips for a safe 2017
As we settle into 2017, there are some key things you can do to keep yourself safe this year.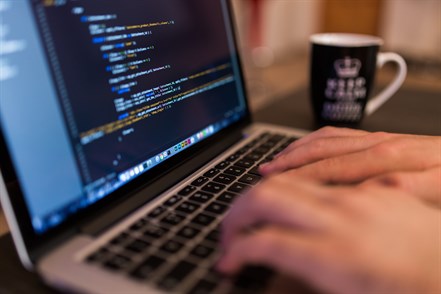 1. Online Fraud
Lots of people are doing increasing amounts of shopping online, but there are some simple ways to ensure you don't fall foul of the online scammers! • Check the payment pages are secure - you should be able to see a padlock or unbroken key icon at the top or bottom of your page. • Be aware of scam emails, calls, texts and posts • Keep your password safe and use different passwords on each account.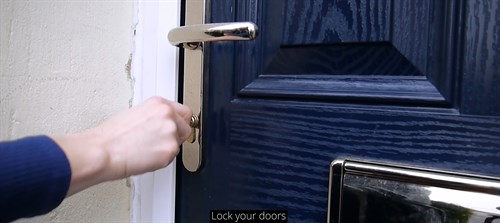 2. Burglary
If you are out, make sure you are taking some simple measures to keep your home safe:
Light up your house - a well-lit home gives the impression someone is in.
Lock up - keep windows and doors locked and ensure gates and side entrances are secured.
Don't leave car keys or valuables near windows, doors or letterboxes where burglars can reach through and steal them
You can mark your valuables and register them at www.immobilise.com – this will improve the chance of getting them back if they are lost or stolen
Never leave a spare key in a convenient hiding place such as under a door mat or in a flower pot - a thief will look there first.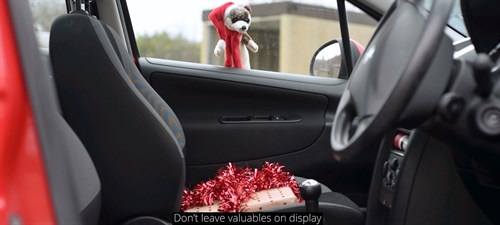 3. Theft from cars
It may not be presents left in your car but anything valuable left on display can put your car at risk of them. Don't advertise your possessions to thieves by leaving them on display in your car.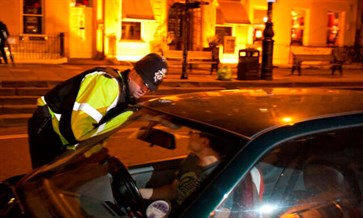 4. Personal Safety
We want everyone to have a wonderful 2017, but we want you to be safe. So please take the time to read our top personal safety tips:
Plan how you are getting home. Nominate a designated driver who isn't drinking and can get you home safely or book a taxi in advance.
Don't accept a drink from someone you don't know.
Make sure you keep your bag, wallet and other belongings safe when you are out.
Make sure you have enough battery and credit left on your phone at the end of the night to make any calls to let someone know where you are or to call for a taxi.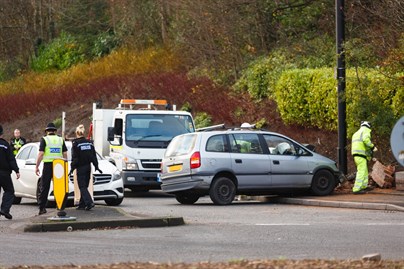 5. On the Roads
This time of year often brings colder weather. Please take car on icy roads and always ensure your windscreen is fully defrosted before driving.
Whilst our Christmas drink/drug driving campaign charged a record number of people it is important to remember that drink/drug driving is not worth the risk at any time of year. Help us to reduce deaths, serious injuries and crime on the roads by having a designated driver.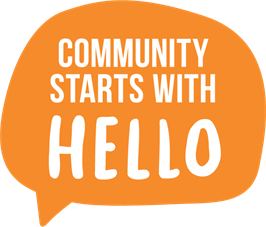 6. Vulnerability
Winter can often be when people feel their loneliest. In the cold weather, many people are unable to go out and often feel isolated. Now is the perfect time to say hello and make a difference to people in our communities who may be feeling isolated or vulnerable. Not only will it reduce loneliness but it can reduce the likelihood of people becoming victims of crime. Here are 5 ideas that start with "Hello"
Smile and chat to your neighbours, particularly if they live alone – regardless of their age
Say hello to elderly people who you might regularly see out and about shopping in the area, ask if they want a hand
Take part in an event in your community
Volunteer in your community
The value of reaching out is just as valuable to you as the person you reach out to! Communities are safer and stronger if we all work together.
7. Shed breaks
When protecting your home, it is not just the house itself you have to think about. Reports of thefts from gardens, outbuildings, sheds and garages, are an issue too – particularly in rural areas. By increasing the security of your garden, not only can you reduce theft and burglary to your outbuildings, you can also help to minimise the risk of forced entry to your house.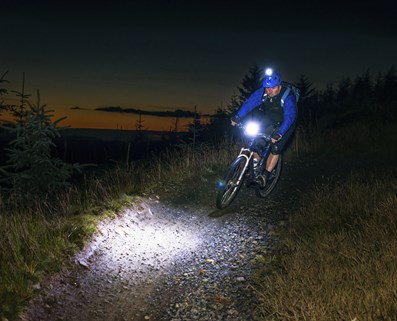 8. On your bike!
Lots of people will have received shiny new bikes from Father Christmas this year and in our efforts to be green and maybe shift a few of the additional pounds put on over the festive season , lots of us will be taking to the roads on two wheels over the coming months. Bikes can be extremely attractive to thieves and we don't want you to lose your nice new Christmas present, so please ensure it is fully secured, make a record of the serial number and register it online with BikeRegister or immobilise.com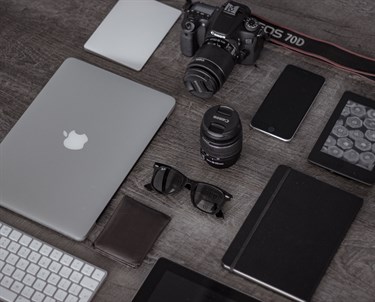 9. Electrical and personal items
Lots of people will get new phones, computers and tablets for Christmas. Whilst you are working out how many apps you can download in 60 seconds or for the older or less tech' savvy among us, how to switch it on….please take some time to think about keeping your property safe. Portable electrical items, particularly if they are the latest release, are very attractive to thieves.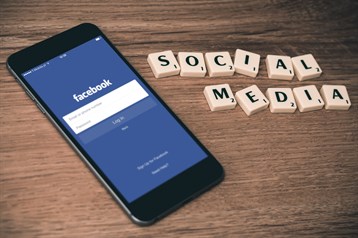 10. Personal safety online
Last January we polled people to see how safe they felt online. The survey showed that more than a third (39%) of the people were most worried about online banking, in terms of fraud and security; 33% were concerned about shopping online; social media was a top concern for 21%; and 7% were most worried about online dating.
We have seen a rise on online crime in the last ten years as technology and the social media landscape has developed and changed, but there are some really simple things you can do to protect yourselves. So, why not make 2017 the year you tighten your security online?