Volunteers Week 2018: Meet Glenn, a VIPER chaperone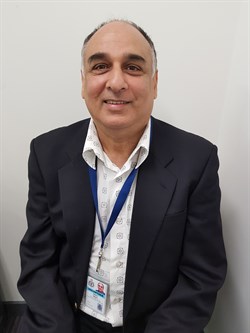 "I'm Glenn and I volunteer as a VIPER (Video Identification Parade Electronic Recording) chaperone with the ID unit in Somerset.
"VIPER is a system used to conduct video identification procedures, where an eyewitness is shown a film consisting of images of a known suspect together with eight similar images of others who resemble that suspect.
"I meet and greet witnesses in the police enquiry office and then take them to the interview room. I give them a brief about what to expect from the parade and to make sure they understand what is going to happen. Following the parade I ask them a few questions and take a brief statement of the incident. This can be the most challenging part, condensing the incident into one or two sentences. The process usually takes 20-30 minutes but if it's a bit more complicated and involves watching multiple films it could take up to two hours.
"I get called in whenever they need help. I'd say the average is 8 or 9 times a month but it can vary. Last month I wasn't needed as many times.
"I have been a volunteer for a few years but I have had a few roles. When my previous role ended I was looking for a new opportunity and found this role as a VIPER chaperone and I've been doing it for about two years now.
"I love the professionalism of the team. The police do a fantastic job but people don't really understand what they do. I find my local government experience helps me understand.
"There isn't a bad bit, I love it all and would absolutely recommend volunteering to other people."
We are currently looking for more VIPER chaperones – if you would like more information click here.