We are supporting Mental Health Awareness Week
This week we are supporting Mental Health Awareness Week, 16-22 May, a national awareness campaign run by the Mental Health Foundation.
The campaign aims to raise awareness about mental health where despite mental health problems affecting one in four people every year, stigma and discrimination still exist when it comes to talking about the subject. Many people are afraid to talk about their experiences for fear it will affect their job or friendships.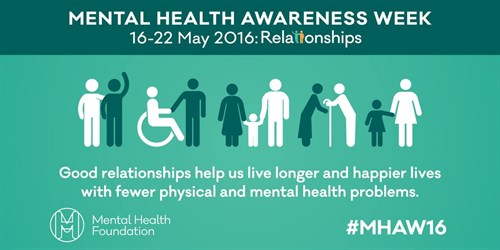 Mental health affects us all – our communities, our work, our colleagues. Our staff and officers come into contact with people with mental ill-health on a regular basis.
At least 30% of police time is estimated to be spent dealing with issues around mental ill-health and in one year just four people accounted for almost 5,000 calls to 999 and 101 in Avon and Somerset.
Findings from a report commissioned by Victim Support in 2013 also found that 45 per cent of people with severe mental illness had been victims of crime in the previous year.
 According to the charity Mind, the estimated quarter of a million people who work and volunteer in the emergency services are also at a higher risk of experiencing a mental health problem compared with the general population.
How can you support Mental Health Awareness Week?
There are several events being held across the region by the Mental Health Organisation and other mental health support groups. Find your nearest event where you can receive more information about mental health and support groups by clicking this map.
Support the awareness week by sharing your story, or how you support to someone, by using the hashtag #MHAW2016.
For more details about Mental Health Awareness Week visit the Mental Health Foundation website.