We're supporting the UN's World Elder Abuse Awareness Day
The United Nations General Assembly, in its resolution 66/127, designated June 15 as World Elder Abuse Awareness Day. It represents the one day in the year when the whole world voices its opposition to the abuse and suffering inflicted to some of our older generations.
World Elder Abuse Awareness Day seeks to prevent elder abuse incidents by giving targeted information and encouraging community participation on a broad scale.The day is about all of us working together to bring greater recognition of the mistreatment of older people wherever they live, and to highlight the need for appropriate action.
 
Elder abuse is a global social issue which affects the health and human rights of millions of older persons around the world, and an issue which deserves the attention of the international community. Anyone can participate to help raise awareness about World Elder Abuse Awareness day. Join if you are passionate about upholding older people's rights to live without exploitation, abuse or fear.

To celebrate the day people are asked to wear something purple, a colour recognised for dignity, respect and royalty. The same way we should treat our elders. Show the world you care about ending adult abuse, neglect and exploitation. Then tweet using #WEAAD.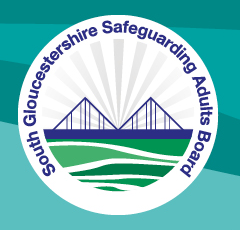 In South Gloucestershire, the local Safeguarding Adults Board are reinforcing the message: If in any doubt speak out. They want to encourage people living and working in South Gloucestershire to act on any concerns they have about a vulnerable adult at risk.
Everyone has the right to dignity and respect so that they can live their lives feeling safe and free from abuse. If in any doubt, speak out: whether you are someone experiencing abuse, a carer, family member or friend, a member of staff or the public, you must report your concerns. Please call the Adult Duty Desk at South Gloucestershire Council on 01454 868007 for advice and to talk through the situation so that the best way forward can be found.
For more information visit South Gloucestershire's safeguarding website: www.southglos.gov.uk/safeguarding