Would you recognise a disability hate crime?
We are running a campaign throughout 2016 to raise awareness of hate crime. This week we have focused on disability hate crime and 2 victims wanted to share their stories to help you recognise hate crime and know how to report it and get support.
Jo's story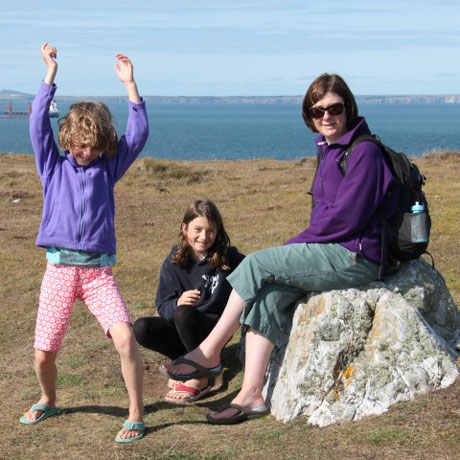 I am a parent of a child with autism. My daughter is nine years old. Being out and about in public can be very difficult as my daughter's behaviour is seen by some members of the public as a nuisance and socially unacceptable. We feel very judged in public if my daughter experiences sensory overload which leads to behaviours such as shouting and screaming. We get stared at with looks of disapproval and receive negative comments about our parenting ability.
Autism can be seen as a hidden disability, it is not always obvious why a person may be behaving differently to others. Diversity is important as it enables greater inclusion for those with a disability and increases understanding and acceptance of difference in others.
More diversity can only bring benefits to all
Mark's story
I was born and raised in Weston-super-Mare and I love it here. I live at home with my parents and I get a cooked breakfast every morning so why would I move out? I am the chair-person on the committee for North Somerset People First as well as co-chair of the North Somerset Learning Disability Partnership Board.
I often do work as a 'Mystery Shopper'. This is where I visit different locations to make sure that their facilities for disabled people are up to scratch. Whether this be in the form of 'easy read menus' or sufficient training of staff in the Safe Places scheme.
I am often the victim of abuse from people on the street who I've never met. Just last week, a car drove past me and Andy and they shouted abuse out of the window at us and people often mock how I walk. It doesn't get me upset and I just feel sorry for them, I feel sorry for them being so ignorant.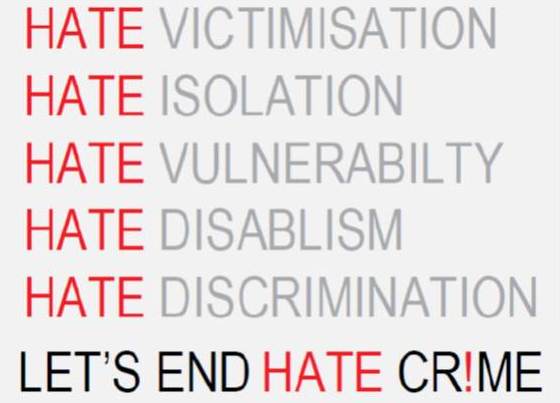 How to report a hate crime or where to get advice
Anyone with information about a hate crime is asked to report it either by calling 999 in an emergency or 101 in a non-emergency or in person at a police station. If you feel you can speak to us, we would prefer to speak to you on the phone or in person, however if contacting us online is the safest way for you to get in touch, you can complete our online reporting form.
If you don't want to contact us directly please use an independent agency or report it online at www.report-it.org.uk