A national pioneer for integrated offender management
John Long, Acting Chief Constable, will retire on 31 August 2015. In the first of a series of three articles, John's reflects with characteristic passion and humility on his pioneering approach to address repeat offending.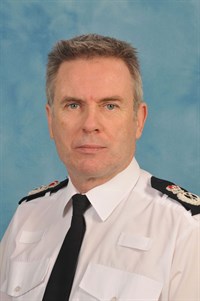 When John Long became head of Ops at the newly formed Bristol BCU in 2004, he and his colleagues faced a huge challenge.
In the aftermath of the explosion of crack cocaine…the street dealing, conflict, petty crime and anti-social behaviour that came with it saw Bristol with the highest crime rate per 1000 capita of any city outside of the Capital.
John's vision was to make Bristol "the safest city in the world". Pretty ambitious – and some even laughed…but a decade on Bristol has gone from having the second highest crime rate in the country to the second lowest, behind only Norwich. 
This is due largely to the pioneering, holistic approach the force and its partners decided to take in managing and monitoring prolific offenders. John Long was at the forefront of that work.
Studies have shown that the most prolific 20% of offenders are responsible for 80% of all crime. In other words, a small number of criminals commit the majority of our crimes. These offenders are now identified and targeted by an innovative multi-agency management approach.
The aim is to rehabilitate offenders (as most commit crimes to support their problematic drug use) and help them through change to stop them reverting back to a life of crime and causing further harm to our communities.
John, who joined the Constabulary as a superintendent in 2003 as head of HQ operational planning after an 18 year spell in The Met, said: "Crime levels were too high in Bristol for a city of its size.
"It had a reputation and the early thinking around Integrated Offender Management (IOM) was because we wanted to do something to deal with the causal factors to reduce high crime rates.
"We took one of the biggest crime types hitting us at the time - theft of and from vehicles - and we ran a big ongoing operation called HORNET. It was very successful."
"What was different with this operation was that it brought in colleagues from probation, local authority, criminal justice and health to help us manage those we were arresting.
"We all found that it was the same people coming through the system over again. Most police officers recognised they were arresting offenders, putting them before the court to be convicted and sentenced but before long they were out arresting them again.
"We felt strongly about breaking that revolving door cycle. The force was already a bit of a leader in that sense. There were about 150 prolific offenders under drug treatment orders as part of the Prolific Offenders Scheme. 
"I was very much of the mind that those 150 people could not represent the bigger picture, so we did some analytical work and found that in order to reduce offending and crime in a meaningful way we needed to be managing somewhere in the region of 900 to 1,000 people.
"The obvious way to do that without having any extra funding seemed to be to pool all of our resources so that all the agencies could keep an eye on all the offenders at all times, rather than one agency handing the baton to another as we did previously.
"The idea was that we all took joint responsibility for monitoring offenders whether they were in court, in the community, in prison, under treatment or wherever they were - that's how IOM was born."
IMPACT is the Bristol approach to Integrated Offender Management. IMPACT was unique because it brought staff from the different agencies together under one roof, as one team, to ensure good communication and efficacy.
The IMPACT team manages offenders responsible for acquisitive crimes such as burglary, robbery, theft of or from vehicles and prolific shoplifters.
When IMPACT was launched in Bristol in 2010 John's aspiration to make Bristol the safest city in the world became its strategic vision.
John said: "IMPACT became a national pathfinder because of this approach and many people from all over the country came to see how we were doing things and that was the basis of me taking on the national IOM lead role for ACPO/NPCC.
"It required the input and coordination of a lot of agencies. There were people working in probation, health and the local authority like Sally Lewis, Rick Palmer, Marylin Harrison and Alison Comley who showed great leadership within their own organisations and brought a lot to the table to ensure it worked.
"It went from strength to strength. As a result we began using similar problem solving approaches with dangerous offenders, organised crime and now young offenders as well.
"Acquisitive crime has fallen across the force by 30% since the launch of IMPACT."
"We are now getting successful results with dangerous offenders – cutting their reoffending rates by 40%.
"For me the real mark of success is that recently, for the first time, it became a marker that HMIC included as a part of their inspectorate criteria. All police forces must now show that they have some sort of IOM problem solving approach to reducing crime."
So is John's legacy to policing, and the Constabulary's, spearheading what he would call this "common sense" approach to reducing crime?
He said: "I'm not sure that we as individuals leave a legacy. It's always about groups and teams of people and the collective work.
"All the best innovation comes from the front line.  I hope I have helped people to promote their good work and ideas and enabled them to have their day by bringing those ideas to fruition to help make the world we live in a bit safer."
Legacy or not, the philosophy behind IOM and the passion and humility with which John led the project certainly epitomises his outlook on life.  
"I think I was always destined to work in public services. I just wanted to make a difference. Moving forward, I want to get involved in similar problem solving work only in different fields of work - particularly creating a greener, more sustainable society."  
John is a Trustee of the charity the Bristol Drugs Project and will continue his work with them, among other things, after leaving the police.
John said: "Whether we are at work with colleagues or at home with family it's the people you are with that make the difference and that's what I will miss the most.
"I would like to think I'm not leaving people behind, just taking on new things so that I can work with the great people I've met throughout my policing career in a different context.
"It's been a privilege to do the job that I do and to be part of so many positive changes in the historical context of policing."