Christmas starts with Hello - a volunteer's tale
Sometimes something as simple as saying hello can help keep others safe. At Christmas this becomes even more evident with over half a million older people stating Christmas Day is when they feel the most lonely (*RVS 2016).
This Christmas many of our staff and officers will be working to make a difference to people in your community who feel isolated and vulnerable, but for some that doesn't stop at the end of their shift. Larissa is an Avon and Somerset employee who volunteers in her spare time to help those in her community: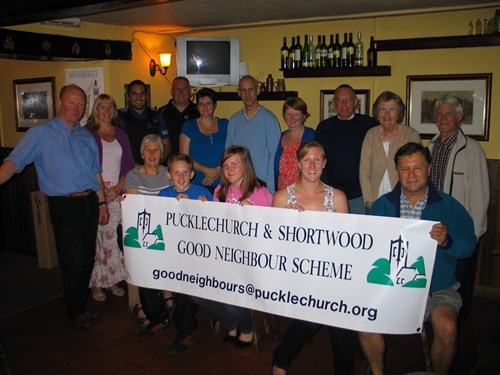 "Pucklechurch and Shortwood commenced a community plan in 2007. Part of the process involved sending a questionnaire to all the residents in the parish. This involved questions around individuals being interested in environmental groups and good neighbours schemes. I didn't know what a good neighbour scheme was, but thought it sounded like a good idea and ticked the box!
I didn't think any more about it until I was invited to a meeting. I attended the meeting and somehow ended up agreeing to lead the project, but asked for some assistance. We then had 3 people including myself to coordinate the scheme.
When we first started, there were only 2 good neighbour's schemes in the country so we decided to focus on what our community needed.
After extensive research and preparation, we launched in 2008/9 and have been running ever since. Now, we have 3 co-ordinators and about 16 volunteers. We all live in the parish and help people in the parish. The idea is that we do the small tasks that the local authority don't provide a service for; such as changing light bulbs, batteries in smoke alarms, putting bins out and we even do some gardening once or twice a year to help them stay on top of it. We also spend time with people for a chat and a cup of tea.
We've helped loads of people over the years, sometimes it's just on a one off basis or sometimes it's a regular weekly visit.
I've been visiting my neighbour once a week since we started. We are a really low cost scheme; we only have to pay for annual public liability insurance and for DBS checks for the volunteers.
I love being a part of this and I feel really proud of it. The best bit is that I have got to meet loads of people in my community and volunteering in this way is easy.
You only give the time that you have locally so it doesn't put pressure on people to meet particular commitments of so many hours a week. We only ask that people do what they want to do, when they can and that seems to work."
Please consider how you can help those isolated or vulnerable this Christmas. The value of reaching out is just as valuable to you as the person you reach out to.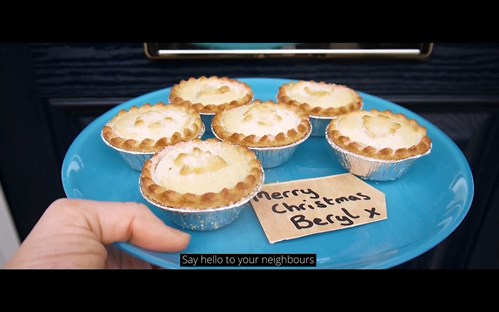 Look after yourself and others with our top Christmas safety tips.