Did you know we had an LGBT liaison team?
Today we are sharing the work of Avon and Somerset Police's LGBT liaison team, made up of officers and staff who volunteer to be part of the team.
How Avon and Somerset Police can help
We work across the force, taking part in a range of activities:
Community engagement patrols at LGBT+ venues
Attending local events supporting our partners such as Bristol Hate Crime Services and Bristol Drugs Project
Assisting and attending Pride events both in Bristol and across the country supporting Police awareness within the LGBT+ community
Helping internal staff with dealing with victims/suspects of LGBT+ hate crime
Calling victims of hate crime back to offer support, advice and referrals where required
Being part of the National LGBT police network to encourage improvement in services across the country
Sergeant Helen Riddell tells us more:
"Our primary aim is to be outward facing and to increase confidence within the LGBT community to come to the police when they have concerns, and to make sure we support then in the most appropriate way according to their individual needs.
Team members regularly attend local Hate Crime monitoring meetings and provide up to date statistics to those around the table. We also take part in multi-agency assessments of those cases giving the most high risk concerns. These are complex and demand the greatest collaborative working practices to achieve a solution for those involved."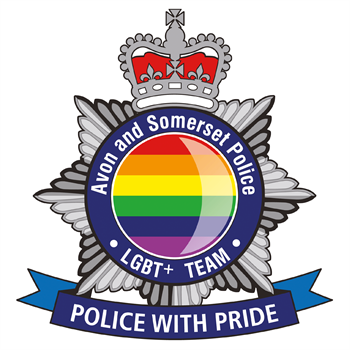 How to report a hate crime and where to get advice
Anyone with information about a hate crime is asked to report it either by calling 999 in an emergency or 101 in a non-emergency or in person at a police station.
If you feel you can speak to us, we would prefer to speak to you on the phone or in person, however if contacting us online is the safest way for you to get in touch, you can complete our online reporting form.
If you don't want to contact us directly please use an independent agency or report it online at www.report-it.org.uk
To speak to the Avon and Somerset Police liaison team, contact 101 and ask to speak to a member of the LGBT liaison team. Or you follow them on Twitter @ASPoliceLGBT or on Facebook at ASPolice LGBT