Focus on disability hate crime and mate hate
This week we are focusing on disability hate crime as part of our hate crime awareness campaign. A hate crime is any criminal offence that is motivated by a prejudice or hate. This can include anything that focuses on the victim's disability or hostility towards disabled people.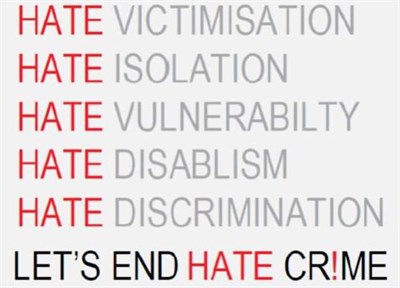 Hate crime can take many forms from a continuous campaign of subtle language by a colleague or neighbour to an isolated incident of suggestive harassment from a stranger.
In many cases, victims have suffered from Mate Crime, which is defined as the exploitation, abuse or theft from any vulnerable person by those they consider to be their friends. Those that commit such abuse or theft are often referred to as 'fake friends' as they use their friendship for exploitation.
A person experiencing mate crime can sometimes be unaware of any hidden motives and likely to be of some duration which can lead to repeat or worsening abuse. Original research says mate hate is primarily aimed at people with learning difficulties but people with Autism and mental health issues have been victims and of course older people who can also be disabled.
It can be difficult for a person to come forward due to not recognising the abuse or fear of not being believed, especially if reporting a perceived friend or family member or if they reliant on that person for support.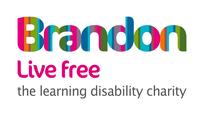 The Brandon Trust often support those who have been victims of Mate Crime:
A young man, Tom (who has a learning disability and a long term health condition), was approached by an ex-school friend. This person proceeded to stay at Tom's flat with his girlfriend and using the property to take drugs. Tom's Support Worker raised concerns when Tom stopped engaging and he witnessed drug paraphernalia. The incident escalated when Tom was arrested for reportedly stabbing a knife in perp's foot. This was disproved as Tom as dyspraxia so wouldn't be able to aim that accurately.
Regular safeguarding meetings were set up as Tom was at greater risk in the community when the perp spread the rumour that Tom was a paedophile and Tom was threatened and physically assaulted. Tom was also at risk of losing his tenancy as neighbours had made anti-social behaviour complaints. It was explained to the landlords that Tom had been a victim of disability hate crime. Other incidents were revealed such as Tom's hair and a new coat being set alight to. However, Tom had to stay away from property for his own safety. He stayed with a friend until he was suitably rehoused with support.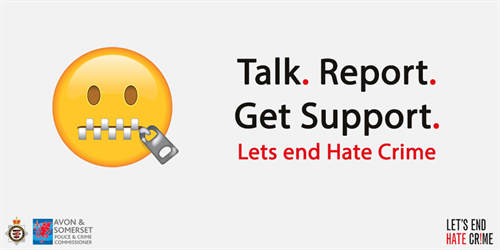 How to report a hate crime or where to get advice
Anyone with information about a hate crime is asked to report it either by calling 999 in an emergency or 101 in a non-emergency or in person at a police station. If you feel you can speak to us, we would prefer to speak to you on the phone or in person, however if contacting us online is the safest way for you to get in touch, you can complete our online reporting form.
If you don't want to contact us directly please use an independent agency like the Brandon Trust or Bristol Hate Crime Services on 0800 171 2272 or report it online on the Report It website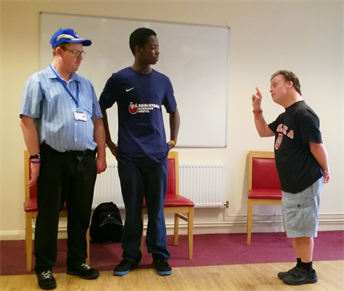 The Brandon Trust deliver training and workshops for those who work with disabled people:
"People with learning disabilities can find it very hard to say no which is why our training can be effective, we use drama to engage participants and get them actively practising saying no. We are currently funded to deliver workshops in South Glos with Assistant Trainers who have learning disabilities and can also deliver workshops etc in Bristol."