Going away? Read our ten easy tips to keep burglars at bay
Looking forward to getting away over the Easter holidays?
Before you go, take a few simple precautions to help protect your home and precious possessions.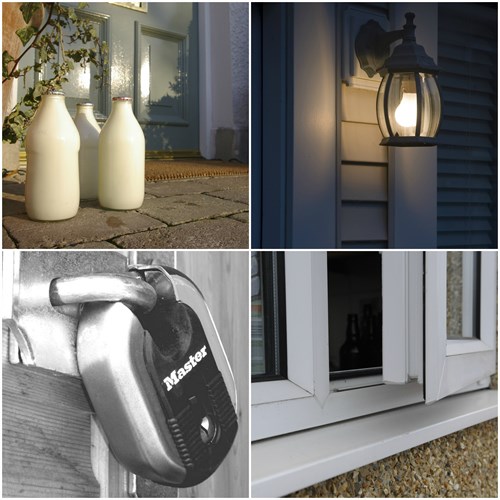 Before you go:

 Be careful about what information you give out on social media. Only tell people who need to know you're going away

 If you're away for a while, empty recycling bins, cut the lawns and cancel deliveries of milk, newspapers or anything else that may build up, discreetly

 Make your house look occupied - get automatic time switches to switch lights and a radio on and off

 Mark any valuable items with your postcode or take photographs of these items

 Register your belongings on the national property database - visit the Immobilise website
Just before you go:

 Don't leave valuable items like TVs or DVD players visible through windows

 Lock the garage and shed with proper security locks. Make sure your tools and any ladders are locked away so they can't be used to break into your house. More tips for securing outbuildings

 Lock all outside doors and windows

 If you have a burglar alarm, make sure it's set and that you've told the police who the key-holder is
Whilst you are away:

 Don't have your home address showing on your luggage for the outward journey. Put this on the inside of your cases.
Important: If you see anyone acting suspiciously in your neighbourhood, or believe a burglary is in progress, call 999.
If you discover a burglary has already occurred, you can report it to us online or by calling 101.