Knowle West says "There's no home for hate here"
Every Tuesday, a group of residents from Knowle West come together to make new friends and learn about the different cultures in their community through cookery.
Knowle West Health Association invited us to the cookery group as part of our "Hate has no home here" campaign that launched on 21st March. The campaign promotes tolerance and provides victims and bystanders with the confidence to spot and report a hate crime.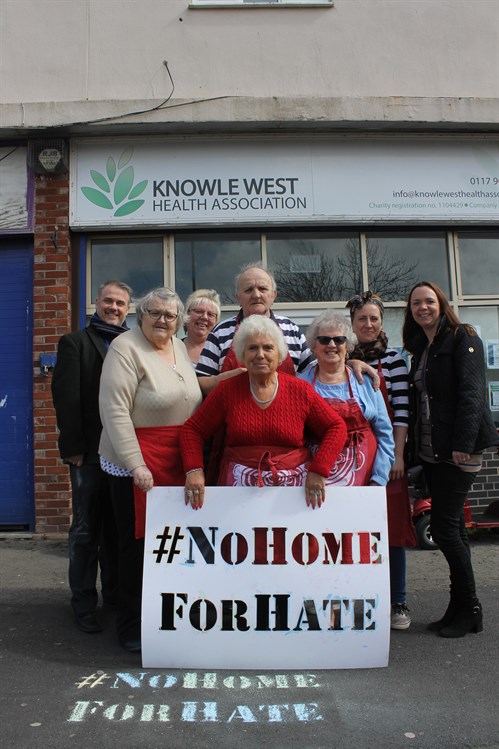 The cookery group on Tuesday is part of the KWHA Friendship group which brings members of the local community together through a variety of activities. It was the perfect link to the new campaign which focuses on celebrating all that is great about South Bristol – the people who live there – and the pride they have in their community.
Knowle West Health Association organise this and many other groups for the local community. KWHA Chair Carol Casey said "It was great to open our doors to show how proud we are of our groups and the pride we all have in our community. We are happy to support anything around fighting hate crime. Our organisation is all about uniting the community which is what this campaign is all about."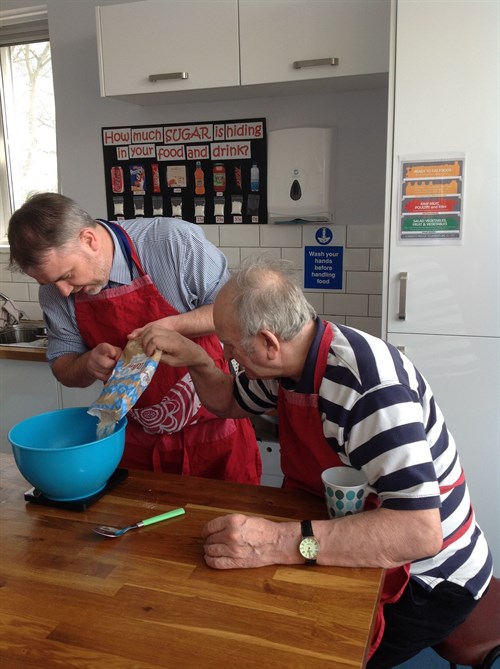 One of the group, Roy, aged 81 said:
"I love this group, it gets me out of the house. It's a friendly community; I agree there should be no hate in Knowle West"
South Bristol Temporary Chief Inspector Nigel Colston says: "South Bristolians have great pride in where they live and this is what unites the community. This campaign is an opportunity to remind people that we all have 'more in common than meets the eye' despite any differences we may have."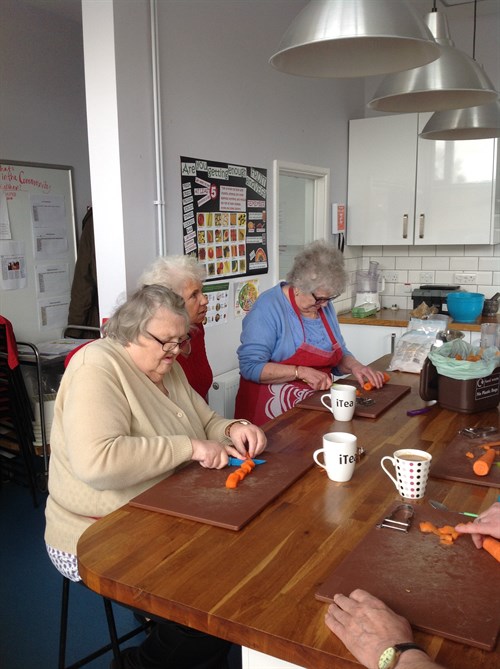 Vera said "I grew up here, it was thought of as a rough community but we all knew each other. I've lived here since I was 3, I used to run from house to house, we all felt safe in our streets. People don't know each other now."
"Community groups help us get to know each other, that's all we want, just to know who our neighbours are."
These organised activities are a lifeline to those who would otherwise be isolated and vulnerable. The relaxed welcoming nature of the group allows them to make friends and discuss things that may be troubling them. In a single cookery class we covered hate crime, family concerns and even potential rogue traders and scams. The friendships made at these groups can protect those who may otherwise be victims. So please remember that everything starts with hello and be proud of your community.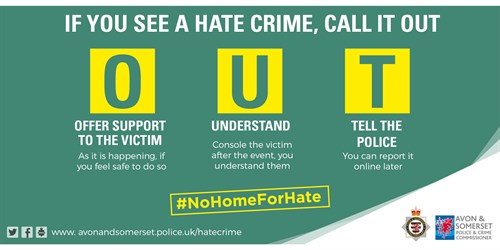 We are asking people who witness a hate crime to offer support to the victim if it is safe to do so; to console the victim after the event and tell us by calling 999 in an emergency or 101 in a non-emergency. If you don't want to contact the police directly please use an independent agency or report it online at the True Vision website.
To find out more visit avonandsomerset.police.uk/hatecrime and follow us on Facebook and Twitter.