Raising awareness of sexuality and gender hate crime
As part of our Hate Crime Awareness campaign this week we are focusing on sexuality and gender hate crime. Nationally, sexual orientation was the motivating factor in 10% of all hate crimes recorded by the police in 2012/13.
What is a sexuality and gender hate crime?
A hate crime is any criminal offence that is motivated by a prejudice or hate. This can include anything that focuses on the victim's sexual orientation including homophobia. Gender hate crime is a crime against someone for their gender including resentment of transgender people, transexuals and transvestites.
Any criminal offence which is perceived, by the victim or any other person, to be motivated by a hostility or prejudice based on a person's actual or perceived sexual orientation or gender is a hate crime. These crimes can be committed against anyone by someone who thinks you may be lesbian, gay, bisexual or trans.
Hate crime can take many forms from a continuous campaign of subtle language by a colleague or neighbour to an isolated incident of suggestive harassment from a stranger.
How Avon and Somerset Police can help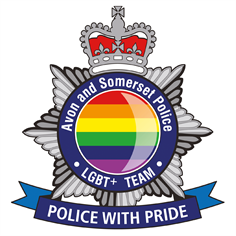 Avon and Somerset Police have a dedicated LGBT liaison team. Sergeant Helen Riddell tells us more:
"It is fundamental to our work to demonstrate that we can have a positive impact on increasing reporting of offences to the constabulary – which we know is a real challenge amongst targeted communities. We are particularly pleased to note a significant improvement in our relationship with the Trans community in the last 2 years.
We have an excellent collaborative relationship our appointed partners such as Bristol Hate Crime Services who are expanding their support to the wider geographic community following the closure of other services due to losses of funding in recent times.
We hope that campaigns like this will encourage victims to report hate crimes to the police and/or supporting organisations like SARI."
How to report a hate crime and where to get advice
Anyone with information about a hate crime is asked to report it either by calling 999 in an emergency or 101 in a non-emergency or in person at a police station. If you feel you can speak to us, we would prefer to speak to you on the phone or in person, however if contacting us online is the safest way for you to get in touch, you can complete our online reporting form.
If you don't want to contact us directly please use an independent agency or report it online at www.report-it.org.uk
To speak to the Avon and Somerset Police liaison team, contact 101 and ask to speak to a member of the LGBT liaison team. Or you follow them on Twitter @ASPoliceLGBT or on Facebook at ASPolice LGBT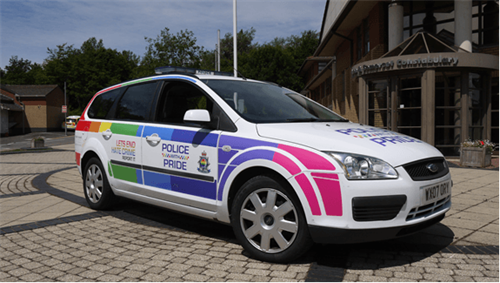 Support is available
LGBT Bristol is a forum for Lesbian, Gay, Bisexual and Transgender in the Bristol area. Established in 1994 they are a forum for circulating and publicising information about local LGBT support groups and services and events targeted at LGBT communities in Bristol and the surrounding area.
LGBT Bristol are one of four local organisations who formed the Bristol Hate Crime Service in 2013. The other local organisations being: SARI (Stand Against Racism and Inequality), Brandon Trust (working with people with disabilities) and Bristol Mind (for better health).
All of these organisations are there to help and can be contacted on 0800 171 2272. By calling SARI to report a hate crime a worker from one of the above organisations will be allocated to the case. They can help wherever you live in Avon and Somerset.