Reporting Rape: Who you might meet
We receive an average of three reports of rape every day. We will always believe a victim of rape and we take every case seriously. However, we understand that talking to the police can be hard to do. If you don't want to speak to us please speak to someone; a friend, a family member or an independent support organisation.
If you've been raped or sexually assaulted, no matter what the circumstances or who was involved, remember that it wasn't your fault.
Here are some people who you might talk to if you report it to us:

Hi, I'm Marie Wright, temporary Superintendent and Head of Protect investigations at Avon and Somerset police.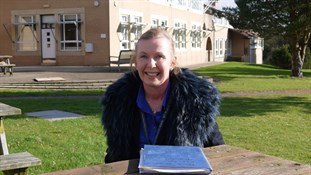 What do you do?
I manage the investigative response to offences such as child abuse, rape, child sexual exploitation and other serious offences against children and adults, as well as working with partners to improve our joint response to vulnerable victims.

What would you say to a victim thinking of getting in touch?
I would encourage all victims to get in touch because we really do care. As police officers we enter the service to protect victims of crime and catch offenders - policing is a vocation not just a job.
How can victims get in touch?
Our message is that you don't have to tell us – please just tell someone. If you want to speak to us and report a crime, you can contact us on 101 or on the website here. You can also speak to our partners Crimestoppers on 0800 555 111 where information can be left anonymously.
How did you get involved in this line of work?
I started working in this area about 17 years ago because I wanted to protect the most vulnerable, such as children, from people who hurt them. I moved on to other serious offences like rape from there.
Why are you so passionate about supporting victims?
I'm incredibly passionate about my role and care deeply about doing the best job I can every day. I want everyone to feel safe and not scared when they go home or at night.
Hi, I'm Jess Acton, I am the Force lead for First Response Officers (FRO) who carry out a vital role in rape or serious sexual assault investigations.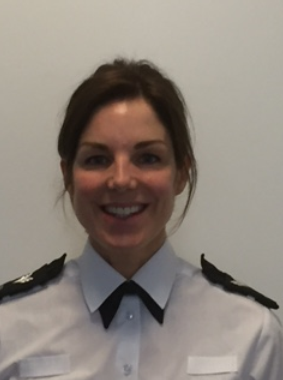 A trained FRO should initially attend to the victim to ascertain the nature of the incident, obtain a first account and if necessary forensically seize clothing and samples from the victim. There are over 350 trained FRO's across Avon and Somerset.  

What would you say to a victim thinking of getting in touch?
Our First Response Officers will listen and be guided by what you want to do.  Your safety and welfare is paramount and we will put your needs first.      

How did you get involved in this line of work?
I have always been passionate about supporting victims of sexual abuse.  I've worked as a chaperone (very similar that of the FRO), in  the Bluestone specialist sexual offences team and the Public Protection Unit.  I'm currently not working in that line of police work at the moment so I volunteered to take on this role in addition to my day job so that I can continue the work I love.     
 Do you have any cases which stick in your memory?
While working in Bluestone I worked with two boys (16 and 18) who were victims of horrific sexual abuse when they were aged 10 and 12.  Initially the boys could not talk to us, they were too distressed and literally could not speak.  Over weeks of support the boys gave us their accounts. Listening to the boys give evidence at court, I bit the inside of my mouth to fight back the tears – I was so proud of them.     

I'm Mike Steven and have been a Police Constable with Avon and Somerset Constabulary for 11 years.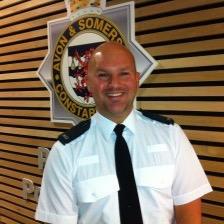 I work on a programme to increase reporting of male rape and sexual assault incidents and to challenge the societal and internal perceptions surrounding male victims.
As the force lead for improving services for male victims I've worked closely with Survivors UK and Survivors Manchester.  Since the campaign's launch, the local Sexual Assault Referral Centre has changed its website to a gender neutral appearance and has re-decorated using neutral colours to make male victims feel that the service isn't just for women. Other local agencies including The Greenhouse Project and SARSAS have also changed their websites following guidance and support.
Mike runs a successful Twitter account @ASPMikeSteven to support the on-going campaign work and to focus on real-life stories and issues relating to male victims.
Hi, we are Kat Miller and Stevie Skeates from Lighthouse, supporting victims who have reported a crime to the police, both before and after an offender has been charged.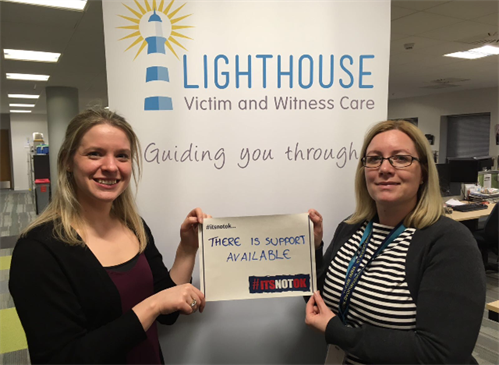 What do you do?
We are here to listen, signpost onto relevant agencies and to help make a victim's journey as smooth as possible through the criminal justice system; we understand it is a complicated and lengthy process.
How can victims get in contact with Lighthouse?
We usually make the first contact with victims as officers will refer cases to us. If a victim has not heard from us and feel that they would benefit from support they should contact the officer in charge and ask to speak to us.
If a victim does not want to make a report to the police but would like to access support they can look on the Lighthouse support webpage.
What would you say to a person thinking of contacting Lighthouse?
It is never too late to access support, even if you have declined it in the past, or if you have reported other crimes since.
Why are you passionate about supporting victims?
Being a victim of any crime can leave you feeling incredibly vulnerable, we aspire to ensure that every victim feels supported and is comfortable to call us if they have any questions or need some advice.
If you don't want to talk to us, there are many support organisations that can help. Some of them are detailed below:
Hi my name is Debbie Naylor and I manage the Safelink Service.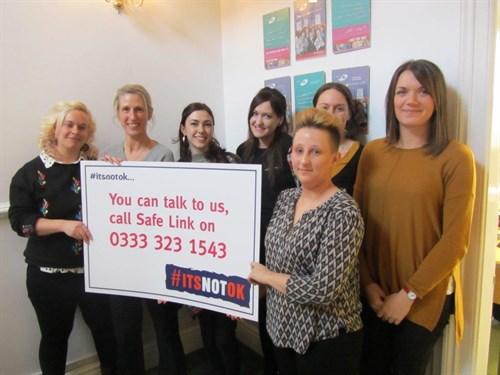 What support services can Safelink offer and to who?
Safelink provides Independent Sexual Violence Advisors. We are independent of any other service and cover the whole of Avon and Somerset.
We support men, women and children of any age; there is no upper or lower age limit. Safelink can help whether you want to report to the police or not.
We can offer you a safe place to talk about what happened to you and give you confidential advice. We can offer you practical support too. Most importantly...we will help you to understand that it was not your fault.
How can victims get in contact with Safe Link?
You can call Safelink on 0333 323 1543 or email: Safe.Link@safelinksupport.co.uk. Our website is www.safelinksupport.uk     
What would you say to a victim thinking of getting in touch?
We will always believe you and support you to cope with what has happened. We can help you to decide on what to do next and support you to think about your future.
Hi, I'm Rowan Miller, Director of SARSAS
What support services can SARSAS offer and to who?
SARSAS are a specialist support service for survivors of rape and sexual abuse across Avon and Somerset. We offer free, confidential, specialist support for survivors over the age of 13 who have been raped or sexually abused at any time in their lives. This is regardless of whether or not they choose to report. The support we offer consists of emotional and practical support, a freephone helpline, e-support, 1-1 support by phone or face to face, specialist counselling, information and support resources.
How can victims get in contact with SARSAS?
Our Women and Girls helpline 0808 801 0456 is open Mondays & Fridays 11am – 2pm, Tuesdays, Wednesdays & Thursdays 6pm – 8.30pm and the Men and Boys helpline 0808 801 0464 is open Monday 11am - 2pm & Tuesday 6pm - 8:30pm. You can contact our email support on support@sarsas.org.uk
What would you say to a victim thinking of getting in touch?
We are here to listen to you and believe you 100%. We will never judge or doubt you. We know it can be very hard to take that first step and call; we respect this and will never push you into talking about anything you do not want to. We are here to help you explore your thoughts, feelings and what options you might have.
Hi, I'm Debbie Burunou, Manager of sexual assault referral centre, The Bridge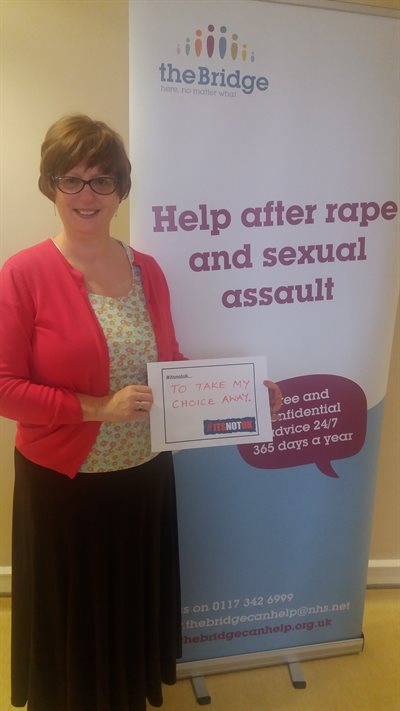 What support services can The Bridge offer and to who?
The Bridge is a Sexual Assault Referral Centre, open to anyone who has been affected by sexual assault or sexual harm.  Our services are free and confidential and are available 24/7 365 days a year. 
The Bridge is the only place where forensic examinations take place in Avon & Somerset. Samples can either be given to the police to check for DNA or stored securely at the Bridge, giving the client time to think about what they would like to do moving forward. 
We also offer emotional, medical and physiological support to victims and their loved one.
How can victims get in contact with The Bridge?
You can contact us directly 24/7 on 0117 3426999 or using contact details on our website www.thebridgecanhelp.org.
What would you say to a victim thinking of getting in touch?
Please do contact us – you do not have to give us any identifying information if you do not wish to do so – don't suffer in silence, we can help you.  Taking that first step of calling us is the first step in your journey of recovery.  I can't promise it will easy, but I can promise we will help you every step of the way, whatever your journey is.
I am Michelle Windle, Director of The Green House. We provide counselling services for anyone who has experienced sexual abuse and my role is to oversee the organisation and our highly skilled team of therapists.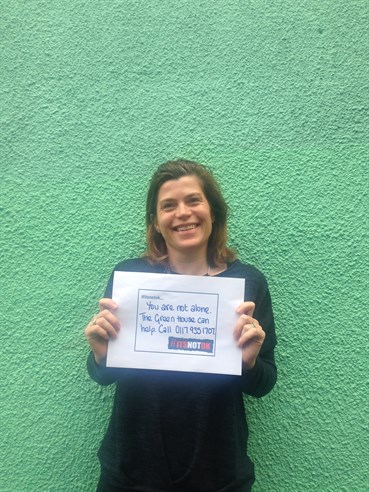 What support services can The Green House offer and to who?
We offer counselling for men, women, children and young people who have experienced any form of sexual abuse at any point in their lives, whether it was recently or a long time ago. We are based in St Werburghs and we also offer some counselling in Knowle West, Easton and Horfield.
How can victims get in contact with The Green House?
Anyone wanting to find out more about our counselling services can call us on 0117 935 1707 or email info@the-green-house.org.uk. Our website also has lots of information and leaflets about the support we can offer www.the-green-house.org.uk.
What would you say to a victim thinking of getting in touch?
I know it can be difficult to make that first contact but we have seen counselling make such a difference to so many people's lives that it is really is worth it.  It can help you to  deal with and overcome issues that are causing pain or making you feel uncomfortable. It can provide a safe and regular space for you to talk and explore difficult feelings. Your counsellor is there to support you, they will respect your views and will not judge you.