Thanking our volunteers for giving us their time
Volunteers who give their time to support policing in East Somerset were recognised at an event on Tuesday 29th September 2015. Six members of the public came to our Bridgwater Police Centre where they were presented with awards for their service and given a tour of the building by Somerset Policing Area Superintendent Geoff Wessell.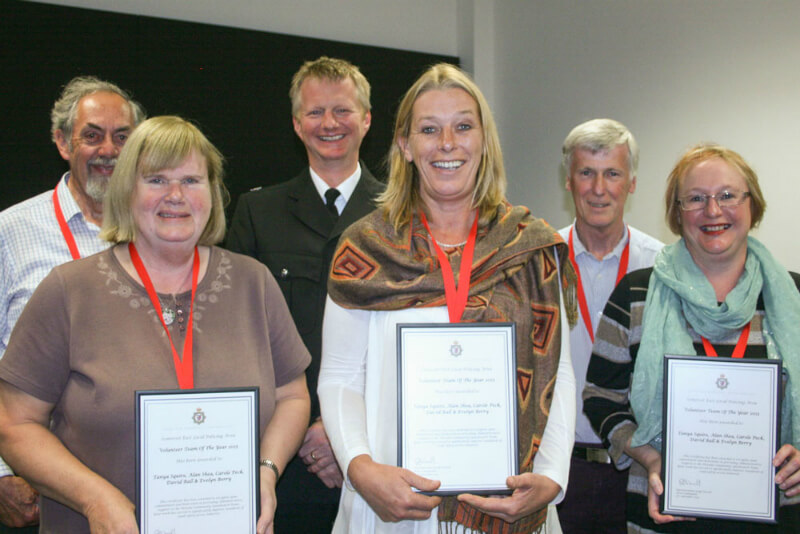 The East Somerset Volunteer Team of the Year award went to the Mendip Community Speed Watch (CSW) administration team. David Ball, Evelyn Berry, Carole Peck and Tanya Squire all give up their time to keep their communities' roads safer by helping us respond to local concerns about speeding.
They regularly visit Frome or Wells police stations to process the information sent in by the roadside CSW teams and send out the letters designed to educate drivers about the increased risk of a crash that speeding creates.
Nominated by Neighbourhood Inspector Mark Nicholson, the citation read: "The public are familiar with the teams now operating out on the roads, but these volunteers really are the unsung, invisible heroes of Community Speed Watch.
"The Mendip CSW administration team's work is recognised as best practice within Avon and Somerset Police and the team are working with specialist speed enforcement officers to target drivers who persistently put lives at risk by breaking the speed limit.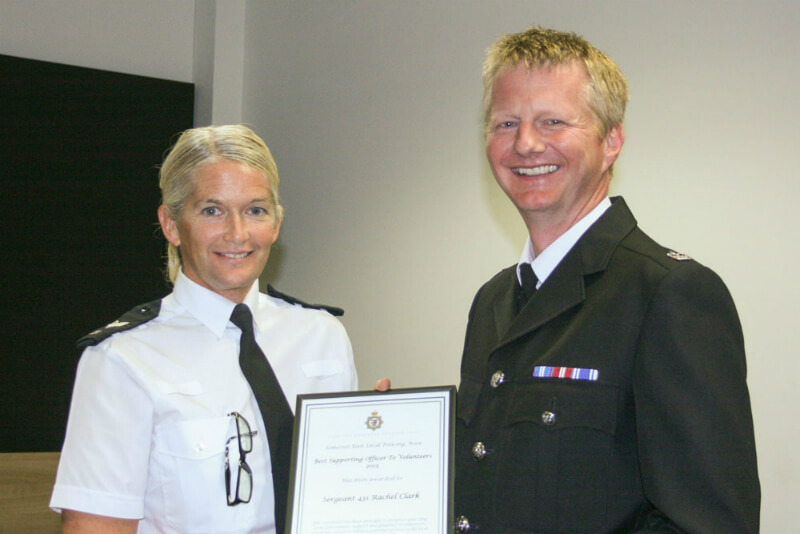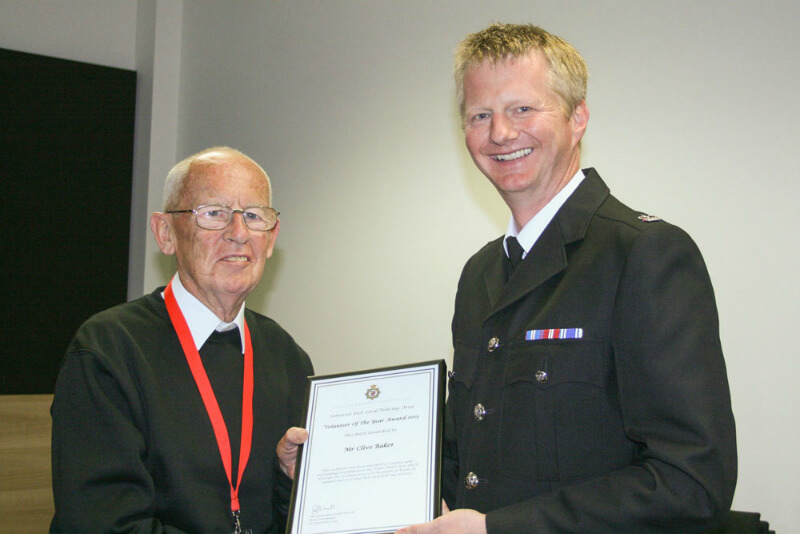 The Best Officer Supporting Volunteers award went to Frome and Shepton Mallet Neighbourhood PS Rachel Clark. Her nomination said: "Rachel manages the volunteers in addition to her very busy role but always finds time and goes that extra mile, ensuring they feel valued.
Volunteer of the Year for East Somerset is Clive Baker, who volunteers at the Frome Police Post. Clive's role involves helping members of the public get the right support with issues such as lost property, parking and anti-social behaviour, to name but a few.
Frome Neighbourhood Sergeant Rachel Clark said:
"I nominated Clive for his dedication"
This has been a tough year for him personally, but he continued to work his shifts and remain upbeat. Clive has an extremely supportive and friendly personality and his dedication and enthusiasm has been exemplary. "The event also recognised the efforts of officers and staff in supporting and welcoming our volunteers.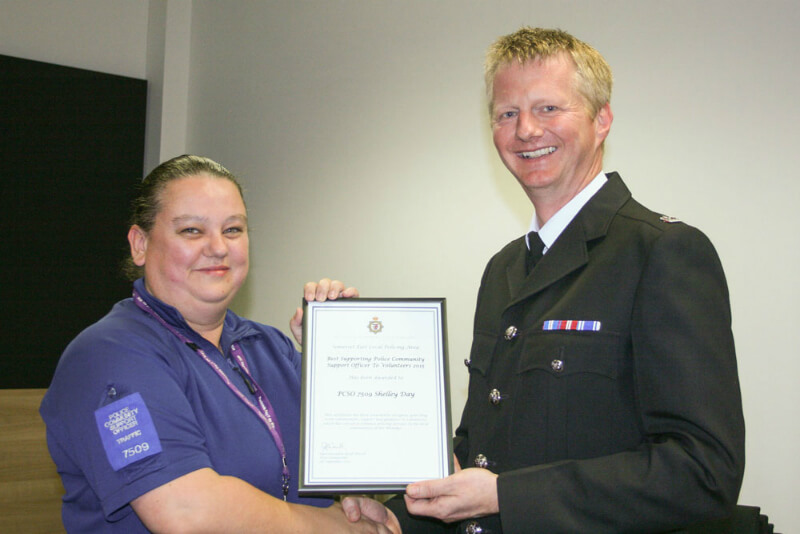 "The Best PCSO Supporting Volunteers is Shelley Day, who covers Frome Town. She was nominated by PS Rachel Clark who said: "Shelley ensures the smooth running of our volunteer group and organises all the logistics from a practical point of view. She has taken a personal interest in providing the best possible service to our volunteers while managing her own workload.
"The Best Police Staff Supporting Volunteers award was won by Dean Brewis, who works on the Avon and Somerset Speed Enforcement Unit, mainly covering the Mendip area.
He was unable to attend. He was nominated for working closely with the CSW volunteers to target his enforcement in the areas they have identified as most affected by speeding. Dean also welcomes the volunteers onto his van to show them how the enforcement works and works with them longer-term in the worst affected areas.
Superintendent Geoff Wessell said: "What our volunteers do is vital and that's why we want to thank you so much for supporting police and our communities in East Somerset. Time is one of the most valuable things we have and we're incredibly grateful that you give so much of yours to us. He said that bringing members of the public into the police service as volunteers helps the organisation to better understand the communities it serves as well as helping the public understand policing better.
Would you be interested in becoming a police volunteer? Have a look at our current Volunteer jobs.