Transgender hate crime - Lucy's story
Focus on gender hate crime
As part of our Hate Crime Awareness campaign this week we are focusing on gender hate crime and specifically crime against someone for their gender including resentment of transgender people, transsexuals and transvestites. 
Today, Lucy has shared her story with us: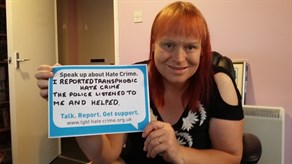 I knew from a very early age that I was a woman but being born with male genitalia led to a life of having to live as a man instead. It took many years of living in deep denial before I found the courage to deal with this and become my true self. It took me until I was in my late thirties to do this.
My partner at the time was the first person I told and there was a significant risk that she may not have wanted to stay with me as was so often the case. Thankfully she stayed with me for the journey and we are now married as wife and wife. It was 2010 at the time and Trans people were still very much in a difficult place with society.
There was much ignorance and I have experienced many hate crimes and incidents against me. It took me until I reached breaking point before I decided to contact the police.
I was always unsure how they would treat me but I can't fault them for their responses. The most recent attack last year, which was a physical assault, found an officer in tears when I related my experiences to her.
There is still much reluctance amongst Trans people to report these transphobic experiences but I would urge anyone that experiences any kind of abuse to report it.
Just because our gender identities do not align with traditional ideas does not mean we should not be treated with the same respect and decency any human being deserves.
In addition to these positive experiences, the police have also actively engaged with me to help broaden their knowledge of what Trans people face. I am Chair of the Independent Advisory Group for Somerset West (Sedgemoor, Taunton Deane and West Somerset) as well as assisting with other internal police groups. I have also recently been briefing some departments with regards Trans issues. This is an exercise with awareness raising at its forefront. It's not primarily about training but helping the police see what it is like to have to face being Trans and the transitioning process.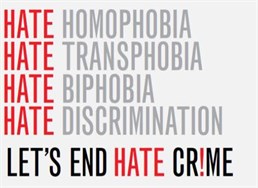 Support is available
LGBT Bristol is a forum for Lesbian, Gay, Bisexual and Transgender in the Bristol area. Established in 1994 they are a forum for circulating and publicising information about local LGBT support groups and services and events targeted at LGBT communities in Bristol and the surrounding area.
LGBT Bristol are one of four local organisations who formed the Bristol Hate Crime Service in 2013. The other local organisations being: SARI (Stand Against Racism and Inequality), Brandon Trust (working with people with disabilities) and Bristol Mind (for better health).
All of these organisations are there to help and can be contacted on 0800 171 2272. By calling SARI to report a hate crime a worker from one of the above organisations will be allocated to the case. They can help wherever you live in Avon and Somerset.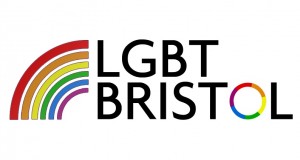 How to report a hate crime and where to get advice
Anyone with information about a hate crime is asked to report it either by calling 999 in an emergency or 101 in a non-emergency or in person at a police station.
If you feel you can speak to us, we would prefer to speak to you on the phone or in person, however if contacting us online is the safest way for you to get in touch, you can complete our online reporting form.
If you don't want to contact us directly please use an independent agency or report it online at www.report-it.org.uk