What is Hate Crime?
We can all be victims
Even young people
Hate crimes are based on certain characteristics of a person and are used as a reason to target them.
These include;
Disability
Gender Identity
Race, Ethnicity or Nationality
Religion, Faith or Belief
Sexual Orientation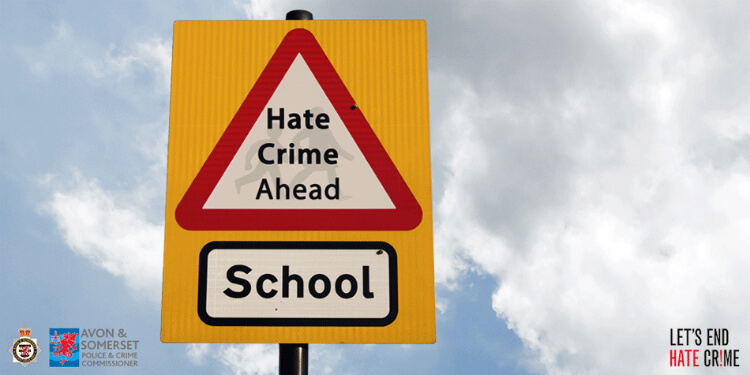 We support young people affected by any form of Hate Crime – if you are targeted because of any aspect of your identity we are here to support you.
Behaviours which are classed as hate crimes are similar to bullying. It can include verbal and physical abuse, cyber abuse, harassment, property damage, threats and intimidation. Like bullying, this behaviour can happen anywhere – at school, home, on the bus, in the shops. These crimes are always motivated by prejudice and this is what defines them.
If you are being treated differently because of your race, religion, gender, sexual orientation, disability this is NOT bullying, this is a CRIME.
You shouldn't be treated differently because of the way you dress, what you like, what you do, what music you like.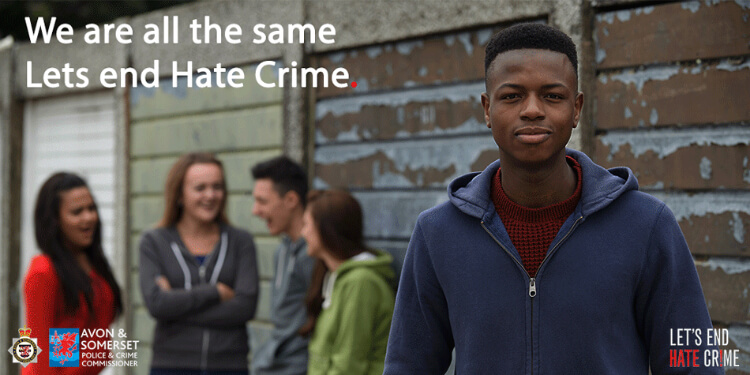 Hate crime in all its forms is sometimes carried out by young people because they're getting pressure from their friends. But it's not right; it could land you in prison and badly affect your future.
We know that most young people never commit hate crime. But if you are involved, you can put a stop to it before it goes too far.
Are you the victim? You may feel like you are being bullied, but actually you are a victim of Mate Hate, this is form of Hate Crime.
If your friends 'make fun' of what you wear, your personality, how you express yourself, you may brush it off as a joke and think it is what it is and there is no-one to talk to anyway, below you will find there are people to talk to and we can help you.

How do you know when a friend is really a friend?
Most friends really are friends… but sometimes people might pretend to be your friend.
People who commit Mate Hates might be nice to your face. These people are often not rude, violent or aggressive, nor do they steal your things. They pretend to be nice to you but are not really your friend.
Mate Hate does not start with bullying but it can become bullying.
It starts with people saying they are your friend.
Mate Hate often happens in private and are not seen by others.
Mate Hate can be a Hate Crime and should be reported to the Police.
How can you spot Hate Crime?
These are the signs you need to look out for. If you notice any of these things it could mean you or someone else is a victim of Hate Crime.
Changes in routine, behaviour, appearance, finances or household (for example, new people visiting or staying over, lots of new 'friends', lots more noise or rubbish than there normally is).
Unexplained injuries.
Losing weight.
Not taking care of themselves and looking dirty or scruffy.
Bills not being paid.
A 'friend', who does not respect, bullies or undermines the person.
Suddenly short of money, losing possessions or changing their will.
The person 'doing what they are told to' by a 'friend'.
Showing signs of mental ill health.
Not being with usual networks of friends/family or missing weekly activities.
Goods or packages arriving at a person's house (and then being collected by someone else soon after).
The house is a mess after lots of parties.
What to do about it…
The first thing to do is talk to someone about it.
Talk to a friend, or a brother or sister who's not involved. You'll probably find they want to listen and help.
Alternatively speak to your parents, carer or other responsible adult, such as a teacher at school.
You should also consider speaking to someone professional at a helpline like ChildLine. The people you talk to won't judge you - they'll offer help and support.
Speak to the police
You can come into any police station at any time, or we can arrange to visit you at home, if that's easier or more comfortable for you. Avon and Somerset Police Service has made it a high priority to tackle hate crime in all its form.
Young Victims Service
Email: help@youngvictims.org.uk
Web: youngvictims.org.uk
Twitter: @youngvictims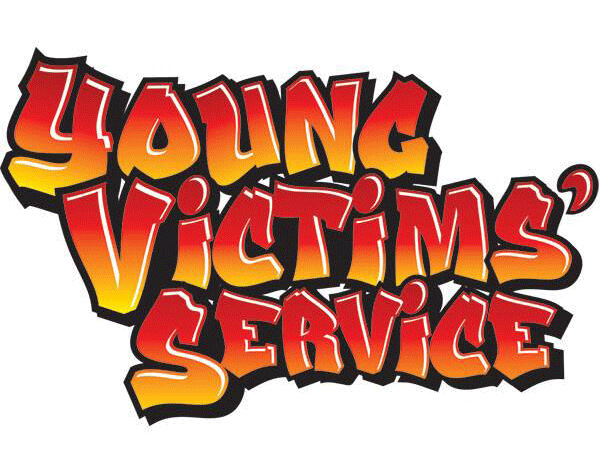 You & Co
You & Co is Victim Support's youth programme that helps young people cope with the impact and effects of crime. Young People do not have to report the crime to the police to get support from us.

We concentrate our work on helping young people to:
feel safer and be safer
reduce the risks of them becoming a victim again by helping young people and adults around them to make surroundings safer and enable young people to develop protective behaviours, make safer choices and get ready to accept support
Parental Support
Being a parent is one of the most important jobs there is - it is also one of the hardest. The hours are long; there is no pay and not a lot of gratitude. Little attention is paid to preparing people for this vital role, yet parents are the key to giving children a happy and stable childhood.
Most parents want to do their best for their children but for many, living with a child who is a victim of hate crime can severely disrupt their lifestyle. Lone parenthood, and being a young parent can all disrupt a parent's ability to cope, and families under stress need extra support.
If you are concerned please call 101, or contact the organisation's above for advice.